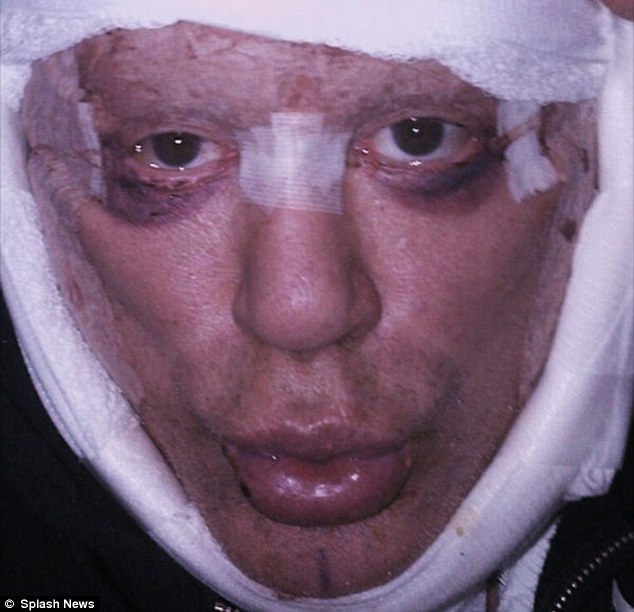 Mickey Rourke would like to show you how to preserve your looks…
Kids take a close look at the above picture, soak that shit up and then look at the picture of our hero, Mickery Rourke immediately below, taken of him back in his hey day and wonder to yourself where did it all go wrong….?
Never mind at least Mickey had the good humor of posting these pictures of himself as a warning to those who can't resist a lifetime's commitment to reviving the good old days.
And here are stills from Mickey Rourke's latest wig. Fluffy and flowing.
Oh grief! Mickey Rourke shows off new plastic surgery scars?
What happened to Mickey Rourke's face?