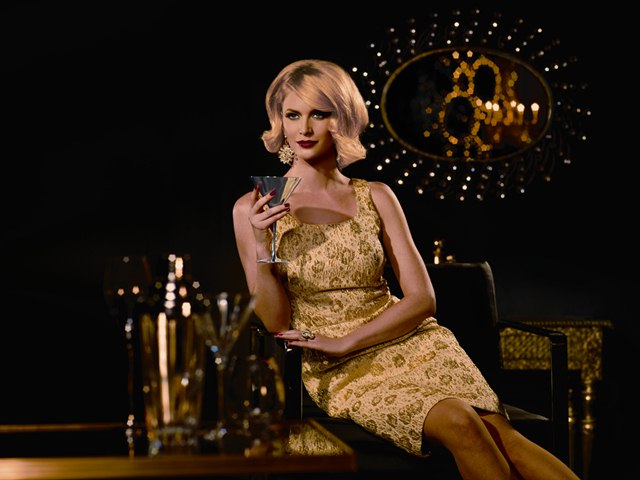 Here's an article that is bound to cause some degree of controversy. It comes courtesy of Ricardo Garcia, who runs his own interesting blog documenting the lives of some of the most illustrious and upwardly mobile New Yorkers. Perhaps then it should come as no surprise as the man who runs with the chi chi circle has come to discern a new interesting trend amongst women who aim to capture the upwardly mobile man who it is understood in a city like NYC is the ultimate catch. As much as that is as the femme fatale who happens to be a highly attractive woman (the ultimate catch I am told) and usually a model (as she likes to tell us, but that's just a clever disguise argues Mr Garcia…) who knows she is in hot demand and thus not so subtly markets herself to only the highest bidder.
But of course marketing oneself to the highest bidder needs to be done with some degree of aplomb, anonymity and shrewdness, the last thing a woman who is planning her ascent up the food chain wants to do is openly reveal what her motives are at the very outset, which is not to say once she has her claws in you she'll describe all the terms and conditions expected of you if you are to maintain keep her.
That said have a read of Mr Garcia's revealing write up and ask yourself ladies, are you the hybrid hooker that Mr Garcia is calling out who by day likes to call herself a model, an actress, a real estate agent, a socialite , blogger (yes even blogger) or maybe just a hedge fund private equity assistant? Gentlemen feel free to retort as well, you might after all be facilitating this behavior with your distorted views of women and desire for perfection….
CAUGHT BETWEEN A COCK AND A HARD PLACE. "A Modern New York City Girl's Dilemma"
Skinny Bitch in NY- Is it more cost effective to be fat?
Why Some Vixens Screw their way around the Globe.
Nymphomaniac in the city. She had three men in one day.
Ménage à Trois at The Suffolk.
Here's an excerpt below, click here to read more:
The move for the exchange may also be presented by the man in a phrase, "I would like to help you" or by the girl posing a question such as,"Can you help me?"  One man explained during an interview, "I took her out.  She claimed to be a model but I wasn't sure because she is 5'4 or 5'3 and I don't know of any models that short.  I'm not an expert, but it just didn't make sense.  Then, at the end of the night, she said that she was interested in coming home with me.  I was very turned on.  Next, she said that she was short on rent $700 and would only come home with me if I gave her the money.  I was shocked.  I threw away her number."  The more direct bootleg models know exactly what they want and are upfront in asking the man to take her shopping.  I watched another man during a private event at Provocateur a while back discuss with an attractive bootleg model the terms for the surrendering her sex.  She said, "Take me shopping baby and I will stay with you.  Shall we meet tomorrow at Bergdorf?"