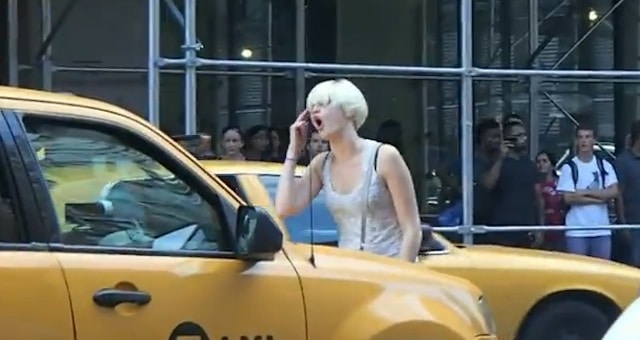 What to think, what to say…?
The morning of September 2nd saw another New York morning starring the misadventures of one surly wacko white chick who either was off her rocker on the good shit, dumped, tripping, deprived of her medication, role playing for existential kicks or simply having the time of her life when she took to abusing random passing cars and taxis.
Curious onlookers of course (whom you can hear in the background kvetching in disbelief) couldn't help but film this good shit cause this is the stuff we all crave to have to witness on our way to our own loony bin station in life. (of course none of them seemed to bother assisting this girl either).
Anyway watch and enjoy and if you happen to be the demented chick slapping those car bonnets don't be shy to send me an email cause I can think of a few other things for you to slap as well….