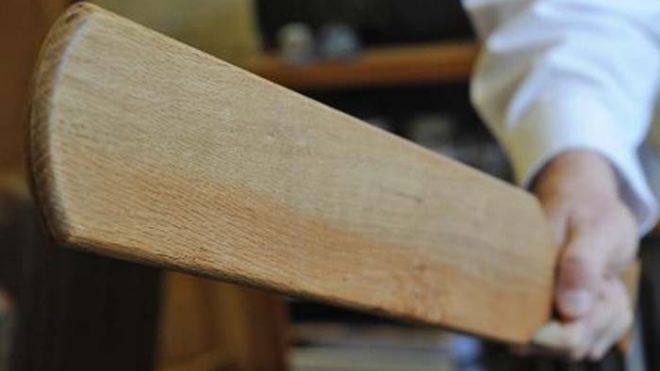 According to Reuters, a school in North Texas, a place made up of about 2,600 people, allows teachers to punish students by hitting them with paddles, or corporeal punishment. Some may find this mildly horrifying, but the story gets more interesting. Now thanks to a new policy, teachers can paddle children, regardless of sex. See, before male teachers could only hit male students and vice versa, but due to an inadequate ratio of male to females regarding teachers to students, any teacher, despite their sex and the child's sex, can discipline the rule breaker.
And how do the parents feel about this? Well they love it! Superintendent Michael Kelley even offers that parents solicit teacher's help for bad behavior outside the classroom.
Reuters: "They're sitting beside that guy in church and they see that principal in the grocery store or at the restaurant," he said. "They have a sense of trust. So they'll call up and tell us, when their child commits an infraction, those parents will call up and tell that principal, 'Rather than in-school suspension, why don't you just give 'em a swat?'"
How convenient! Now school in North Texas will not only fill your children with knowledge, but will also spank 'em for ya when you just can't work up the nerve, or time to do it yourself!
I can feel Upper East Side mothers all over Manhattan cringe at the very thought of this policy hitting NY. Hell, little Sebastian has a nanny-cam on the outside of his backpack to avoid situations like this, and parents in North Texas are practically promoting the ability for other people to beat their children.
It seems as though the United States is made up of places and people that are so different from one-another, in values and lifestyle choices, that is almost hard to believe that we collectively comprise the same country.
Anyone got a spare paddle at home…?