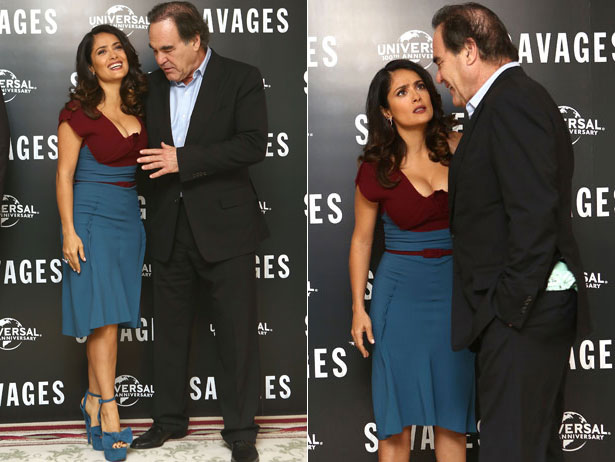 Hmm, naughty naughty Oliver….
It could just be us tabloid hacks reading too much into the good shit but since we're generally absent of morals and ethics (so I have been told) it might pass as a plausible theory to suggest (well VH1 suggested it first) that Hollywood director Oliver Stone got a dirty look down from actress Salma Hayek at their London movie premiere last night for their new film 'The Savages,' (you have to love the irony) after Oliver tried something too kinky for her taste.
'Oliver please dear, keep your hands off the good shit.' Signed Salma….
Photo: Getty Images