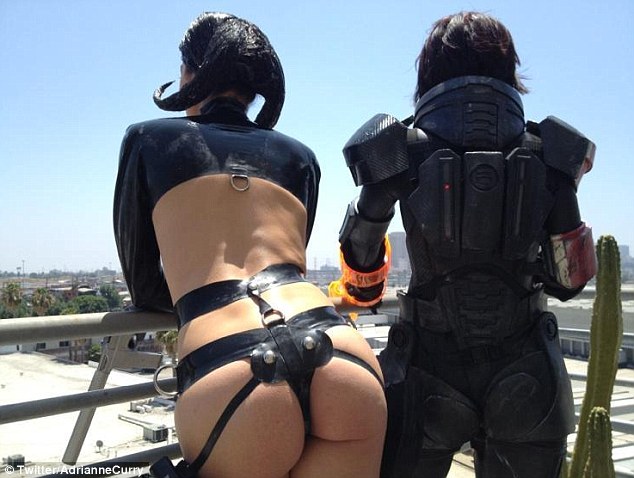 Because the world can't resist going blind staring at Adrianne Curry's ass thong thing….
Adrianne Curry will always be the eternal hawt bixch.
Looks like Adrianne Curry has resumed the task of breaking hearts and setting off 15 year old boys who Adrianne has probably by now undoubtedly become their first choice of for lack of better words when it comes to 'self exploration.'
The newly twitted pictures were taken whilst the former America's Next Top model winner was shooting scenes for her upcoming science fiction orientated show 'Superfans,' (see trailer below) in which she explores the lives of hardcore fans. Of course prompting her fans with these racy shots can only heighten the feelings her fans have towards her, never mind the feelings certain tabloid authors have….
With respect to ones of her images Ms Curry tweeted: 'Bare face, bare ass..any questions? #cleaningnakedrules'
Something that this author is keen to agree with. Don't you wish you were a science fiction character capable of commanding intolerable amounts of loyalty too?
Adrianne Curry is once again the controversial favorite at Comic Con.
Adrianne Curry twitter: Would like to remind you that she's worth salivating over.