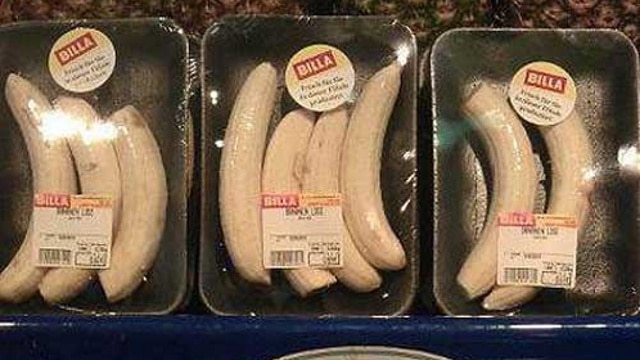 It must have seemed like a good idea at the idea (right?) but various shoppers are now questioning the wisdom of one supermarket chain based in Austria, German owned Billa (part of Rewe food brands) when it unveiled its latest 'common sense' grocery shopping destination. The acquisition of pre peeled bananas wrapped in plastic. Cause after all nothing can set off a hungry shopper than having to go through the horrible task of having to peel a banana for themselves.
But of course not everyone is blown away by this 'very clever' idea. Take Greenpeace Austria spokesperson: "If there is an easy to open ready packed food it's the banana  – peeling it only to pack it in environmentally unfriendly plastic is just madness."
In fact so badly has the idea gone over with consumers (can anyone guess why?) the chain's Facebook page was littered with angry complaints which led to the eventual removal of said bananas from the store after much apologies courtesy of the chain.
Don't you wish you could always be as efficient as them Germans?