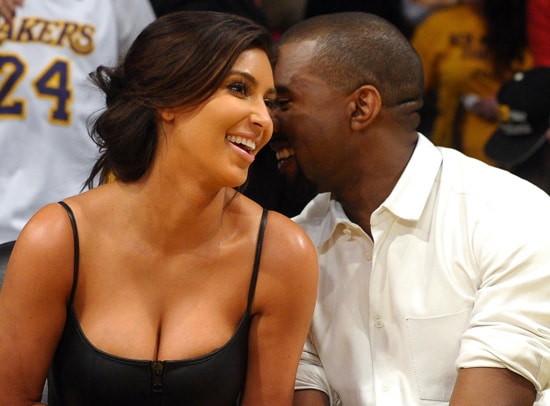 Kanye West confirms that Kim Kardashian is only famous because of her sex tape, not that you didn't ever doubt that…
Kayne West would like once and for all to confirm your suspicions as to why our collective media whore is famous. Her ass made a sex tape which was orchestrated by her mother, Kris Jenner who then leaked the bejesus of it to the media all the whilst crying that they had been violated. Which in a round about way is Kanye West's way of reminding Kim that she is a fake famous person whilst he on the other hand is a real bona fide 'talented' famous person. That of course is not to exclude the fact that Kim is also talented, talented at getting to sell her baloney and us to buy into it.
tmz: TMZ has obtained Kanye's new single "Clique" from his upcoming album "Cruel Summer" … and on the track Kanye spits out a lyric to all of the people who have been critical of his new romance with KK: 
"Eat breakfast at Gucci. My girl a superstar all from a home movie."
West is obviously referencing "Kim Kardashian: Superstar" … one of the best-selling sex tapes of all time. 
Of course what's ironic about the whole adventure and probably the whole nonsense relationship is how Kayne West is now using the media whore to cement his own reputation. Anyone heard of the expression bottom feeders?