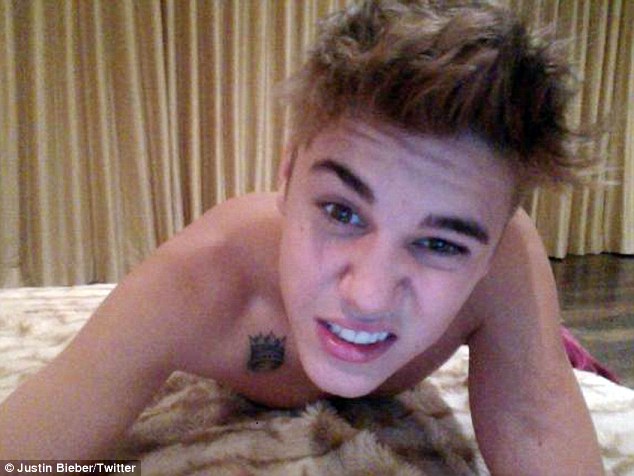 If I was your media whore would you ever let me go…?
Justin Bieber would like to remind us once again why he is the king of pop and teeny boppers…
Looks like our collective hero Justin Bieber has gone and gotten himself a new tattoo and personally I'm swooning over that shit like the rest of you.
Posting images of his new tattoo (a crown on his upper chest) on his tweeter handle our Justin goes on to explain the merits of his newest tattoo (yes our Justin is really starting to collect them…).
TweetedJustin: 'New tattoo its a crown if you couldn't tell.'
Couldn't tell? Kids raise your hands along with me and the chipmunks thrusting in the background if you couldn't already tell that Justin was our lord, savior and collective hawt bixch?
Adds Biebs, who's definitely on a roll of self congratulatory funk:
Im thinking to myself 'wow really justin 3 shirtless pics in 3 days' who do i think i am a young @Mark_Wahlberg sheesh lol.'
Lol! Hawt bixch!
Isn't it time you build a temple shrine in your living room to Biebs too….?