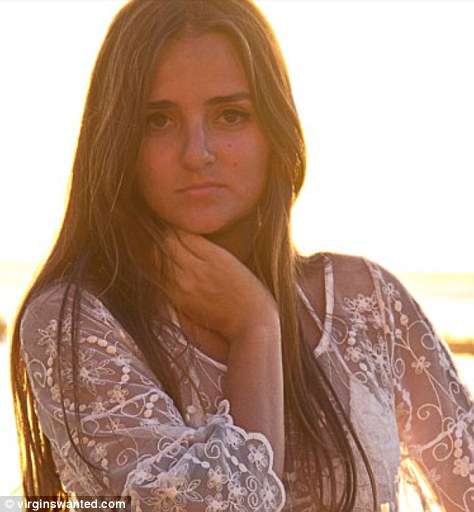 Brazilian girl sells her virginity for $780 000. Is she a prostitute?
Brazilians are now snorting more cocaine, but Americans still snort most in the world.
Here's a noble idea or a tawdry one depending on your point of view but a 20 year old Brazilian girl by the name of Catarina Migliorini has created fissure in Brazil by volunteering to sell her virginity in order to raise funds to build homes for the poor in her home state of Santa Catarina.
To date the young woman has amassed a highest bid from an individual going by the name of 'Jack Miller' that currently stands at $160 000 and has rejected claims that she is simply a prostitute but rather insisted insists that she is acting completely out of love for her local brethren who are bereft of housing and shelter. Of course one also wonders why the bidders on the forum just don't donate outright for the girl's cause whether they win her virginity or not.
Of course Ms Migliorini's actions ought to put some focus and perhaps pressure on local councils and businesses as to why it is that a 20 year old girl would feel so strongly to sell her virginity in order to raise funds for something that perhaps ought to be organized through commercial and state channels. Which in some way reflects quite strongly about the prevailing attitude towards the poor in a country where a rising middle class is finally staring to take hold given years of financial struggle and treachery.
The girl who is being followed by an Australian crew on behalf of organizers "Virgins Wanted" which some have criticized as an opportunistic ploy on both the girl's and organizer's part to bring self involving attention to their agenda (welcome to the modern 'reality tv' world one reckons) has elicited the following reaction from Ms Migliorini:
'I saw this as a business. I have the opportunity to travel, to be part of a movie and get a bonus with it.
'If you only do it once in your life then you are not a prostitute, just like if you take one amazing photograph it does not automatically make you a photographer.'
'The auction is just business, I'm a romantic girl at heart and believe in love. But this will make a big difference to my area.'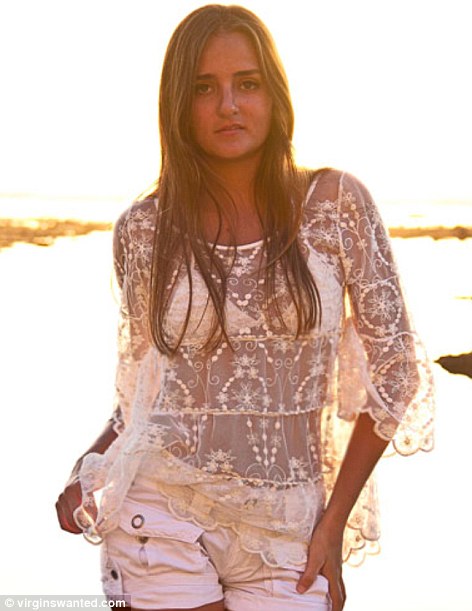 The filming which was first organized by producers over two years has to date elicited a lot of attention as the team is now set to follow both the young girl as well as a young male virgin, Alex Stepanov, exploring as Director Justin Sisely has offered the emotions of both individuals leading into the selling of their virginity and of course tapping their feeling after the sexual encounter.
Either way one supposes the communities needs will eventually be met even if one has an awkward sense that the girl in some way is still in some way being exploited as she sells her body, but this time the person doing the exploiting are likely to be the viewers who will watch in awkward fascination as she reflects what it's like to sell an experience that for many is a sacred and taboo  one….
As an interesting aside the he winning bidder will be checked out for STDs (a condom is still mandatory), and they'll do the deed with Ms Migliorini aboard a private flight from Australia to the United States as to circumvent prostitution laws. Producers insist that the actual sex act itself will not be filmed….