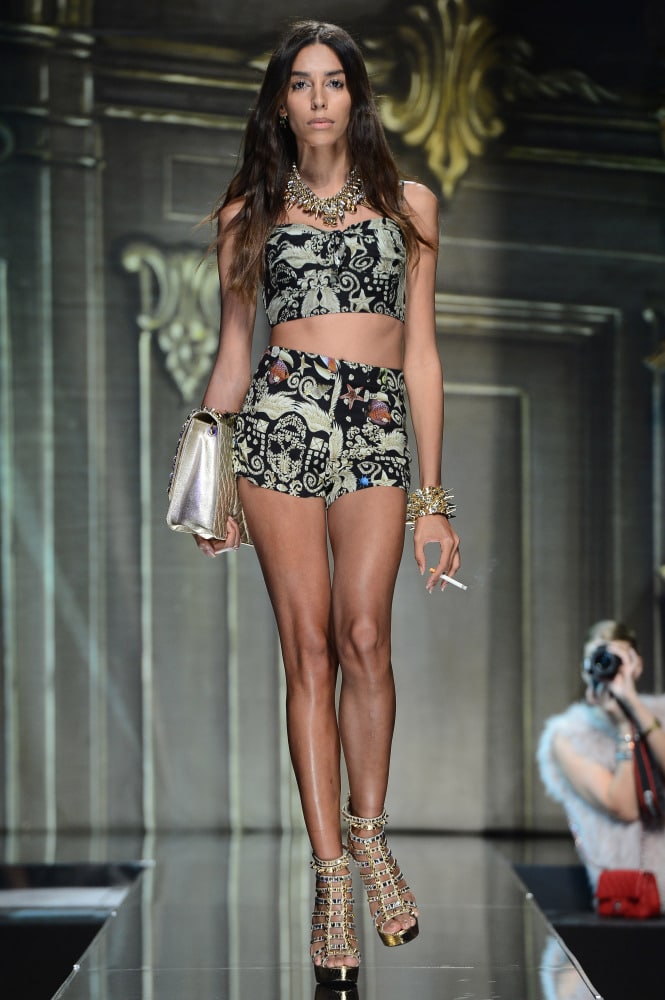 German designer Philipp Plein already has a fierce reputation for going the extra mile when it comes to fashion, first when he show cased Lindsay Lohan in his Spring 2012 campaign as well as using Gossip Girl's Ed Westwick for his Spring 2013 menswear campaign.
But now Plein got a hold of Lea T, Brazilian transsexual model who's had a full gender re assignment to walk for him and she was fierce as she sashayed the plank with cigarette in hand. Have a look at the pictures below and see for yourself…
Lindsay Lohan is now living the life of a haute couture fashion model courtesy of designer Philip Plein.
Transgender model Lea T struts it hard in the Blue Man Runway fashion show.
The arrival of the supermodel and transsexual French Kiss.
Lea T the transexual lands Fashion cover.
Lea T, a transexual makes it as French Vogue's cover girl.