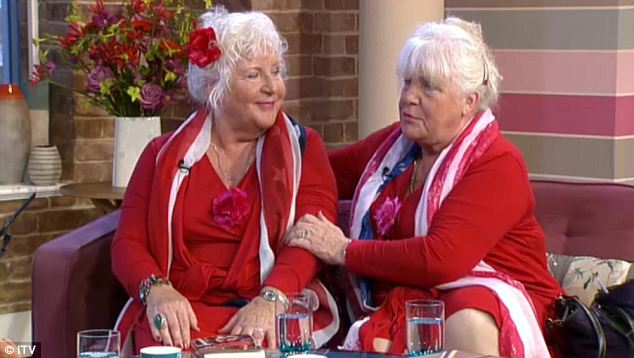 The side effects of one of the oldest professions in the world finally makes itself known…
Retired identical Dutch twins Louise and Martine Fokkens aged 70 are said to be getting ready to come out with a tell all book about their lives as prostitutes. A career that both women both embarked upon shortly after turning 20 years old and where they proudly boast that between the two of them they have 'serviced' circa 355 000 men (which equates to a questionable 19 men a day for the last 50 years). Which of course might explain the resultant arthritis that the pair now experience these days.
Appearing on the show 'This Morning,' the twins tell co hosts Holly Willoughby and Philip Schofield that so bad had the arthritis become that they had been forced to finally leave the business all together just over two years ago. Well not entirely, as Martine acknowledged on the show that she still tends to preferred clients at least two to three times a week.
And what compelled the sisters to get involved with prostitution? The simple lack of money.
Reflected one of the sisters:
'My husband's friends said it was the best way to make money so we decided to find out. I was 20/21 the first time.
'At first it was a problem for our mother and father but later we all lived normally with it.'
But in case if you think the sisters are just jovial characters who have lived the cream, there's this disquieting account from the UK's dailymail back in September of this year:
Louise was first to walk the streets after her violent husband sent her out to bring in extra money for him and their three children.
 'I was beaten on to the streets by my husband in my early 20s,' she said. 'He told me unless I earned money for him he would leave me, and I had children and loved him, so I had to do it.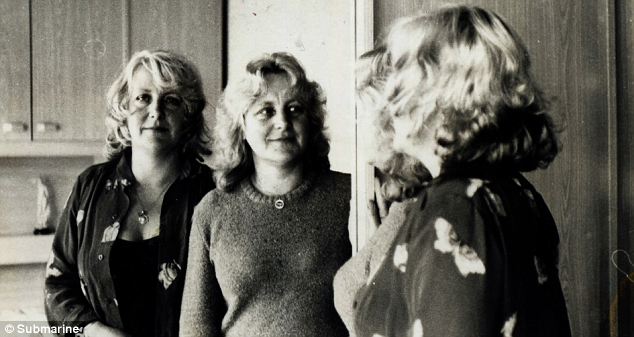 Whilst Louise first picked up prostitution at the age of 20 it wasn't until 2 years later that her sister, Martine who by now was working as a cleaner at a brothel decided to get in the business of prostitution as well. To her credit Louise was a good sport and in the beginning offered to explain to Martine how to physically go about the act of prostitution:
Offers Louise: 'I helped her with the first client: told her what she had to do, what she shouldn't do.'
The women who have each gone on to get married, have children, run their own brothels and of course become very familiar faces in Amsterdam's red light district were then asked to reflect on how much the business has changed since when they first got involved.
Said one of the sisters:
'It is very different now. We used to sit in the windows with clothes on, today they are totally naked.'
And then there's this account earlier this year:
They say the legalisation of brothels in 2000, rather than create a safe-haven for prostitutes to ply their trade without fear, it opened the flood gates to organised criminal gangs.
It also vastly reduced their daily income, the sisters claim.
'There is no point working just for tax. That is why the girls are working from the internet and from home – you are less likely to be spotted by the taxman.'
Both tell of the heartache of seeing most of their children bounce in and out of care as well as the shame she brought on her family when caught by her mother soliciting on the streets.
Look out for the book in the not too distant future….