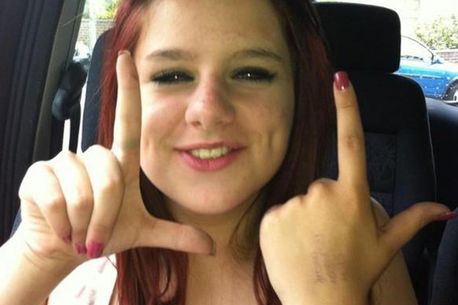 Authorities now said to have known about 15 year old girl's affair with school teacher but did nothing.
Authorities now suspect that a fifteen year old schoolgirl who ran off with her school teacher to France can now be anywhere in Europe. Has failed to respond to her mother's urgent pleas to get in touch with her family…
Besieged with concern, the mother of fifteen year old runaway, Megan Stammer, Danielle Wilson yesterday to no avail beseeched her daughter to get in touch with her family after it was learned that she had travelled away from her from her home of East Sussex, the UK to France with her 30 year old math teacher Jeremy Forrest.
Appealing at a news conference the girl's mother said: "Sweetheart, I don't care what you've done or why, I just want you home."
Continued Mrs Wislon with Danielle's stepfather, Martin Stammers sitting by her side.: "She is always in at 7pm, she is not one of these kids to roam the streets, she doesn't go out drinking or anything like that,"
Megan Stammers may not go drinking but that is not to say she may not have fallen in love with her math teacher Jeremy Forrest where it is said that a pair of return tickets where booked for Sunday night but not used. Or could a more sinister thing have happened to the young girl?
bbc.co.uk: She is believed to have boarded a ferry from Dover to Calais with Mr Forrest, from Ringmer, East Sussex, in his black Ford Fiesta at some point after 21:30 BST on Thursday.
Bishop Bell head teacher Terry Boatwright said concerns had been raised about Megan and Mr Forrest.
"The school, in conjunction with the local authority, Megan's parents and the police, had been addressing and investigating those concerns, in line with procedure, when this happened," 
"That investigation will continue and we will decide what action to take."
At present Megan Stammer's family and friends have also begun belligerently texting and posting tweets in the hope of getting the word out there about Megans disappearance.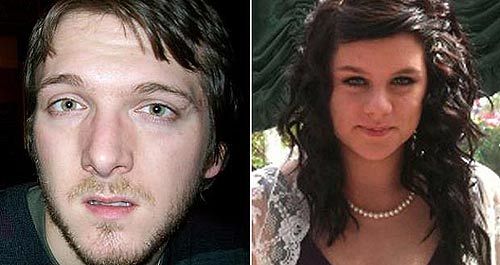 Tweeted the married math teacher in the days before his disappearance with Megan Stammers: 'this forbidden love has hit me like heroin".
But it seems the moral turpitude that has riveted Mr Forrest has been playing out for some time now:
"The last two weeks have been pretty intense, in both a good and a bad way! It will have to be a bit vague to be publically digestible."
Offered Chief Inspector Jason Tingley: "We need Megan or Jeremy to make contact with us to help us return her safely to her family."
Says a pal of Jeremy Forrest: "This is completely out of character. He is a pretty nice bloke."
It is understood Mr Forrest and his wife had engaged in a recent trial separation….