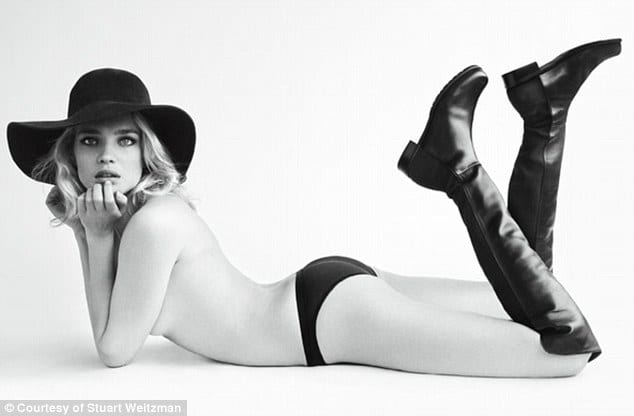 What better way to draw attention to one's products than to hire a supermodel and then dress her in nothing but one's product for show. As part of his new campaign, show maker, Stuart Weitzman has hired the dazzling Natalia Vodianova to give his shoes some real kick and polish.
As the photos as shot by Mario Testino clearly show the shoot went perfectly well and one can't help but notice the dual sleekness and sex factor in both Mr Weitzman's shoes as well as the pert model he has hired.
Isn't it time you caused a few men ruptured hearts ladies as you sashay down the street with your very own pair of Stuart Weitzman shoes?