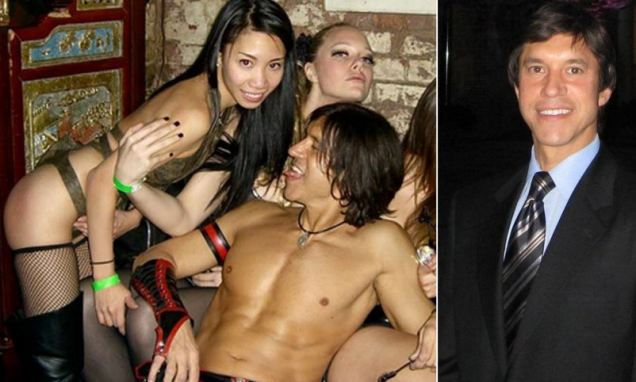 Never mess with a scorned woman. Case in point, the 27 year old dissed Frankie Santiago, who until recently was 53 year old hawt bixch du jour and investment banker Edward Sonderling's sex slave play thing until he swapped her ass for another chi chi.
So incensed was Santiago at the betrayal as she saw it, her hawt ass created a scene at Sonderling's otherwise pristine building, leading neighbors to wonder what the good shit was about. Finding herself booked for charges of stalking, criminal mischief and aggravated harassment (but yes love always makes us do crazy shit) Santiago has now come out seeking revenge by going to the press to give us all a clearer big eye round up of how messed up Eddy Sonderling really is:
New York Post : 'He had this reputation before he dated me — his reputation preceded me. So when he started coming on to me and pursuing me, I was really flattered. He was attractive. I wanted to fall in love.'
So far so good, but….
'He wants to retain his youth,' she said, adding that he 'wants people to see him as this S&M god, this king…Mick Jagger.
S and M god. That's very tre chic if we dare say so ourselves.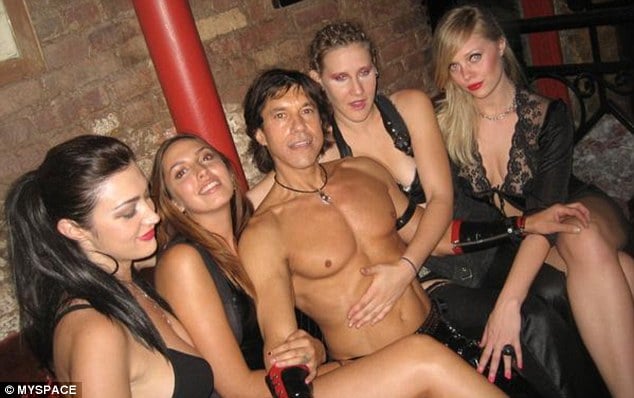 Besides being an open aficiando of the S and M lifestyle (he is known as King Eddo in the circuit) Eddy has in the past described himself as a 'whipping aficionado' and would openly tell people that he 'whips Santiago every morning before breakfast'.
But then something happened between these two during their three year love relationship:
'We actually [had] a real life together. We're friends. We like to wear costumes. We party together. I was a fashion student, I like the costumes. I like leather and latex. Lady Gaga wears leather and latex.
'We [did] things together. We [went] places. The relationship was over a year ago when I told him I wasn't sure about his age.
'And then he said, "No, you're different, you're special." And I did feel that. That's why it lasted so long.'
Nevertheless Frankie soon went berserk after she discovered Eddy was having an affair with another woman.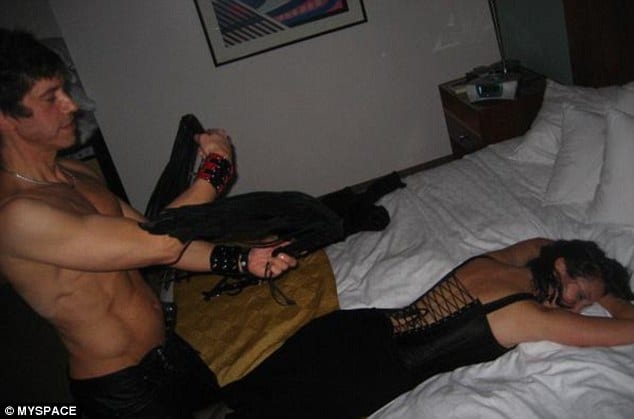 Which led to the beefy fit Eddy denying those claims, saying: 'I don't give a f*** about the other women, because there are tons of other women. Tons.'
Ironically the fight only ever happened after that relationship between Eddy and his side bixch was over.
Friends and neighbors insist Sonderling is youth obsessed and spends hours working out at the gym.
'He's a pretty boy. All he knows how to do is doll himself up,' said one source familiar with Sonderling's underground lifestyle. 'He's extremely vain. It's all about his image, his persona.'
From there an elaborate ruse was hatched by Frankie to thwart the new lover before that led to a threat to kill herself and a desperate altercation that saw the good cops of NYC turning up to haul Frankie's ass into the clinker.
A friend of the pair said about their relationship: 'Basically, she was there to serve his sexual needs. She's his toy, his fetish slave.'
Hmm, could Frankie have misunderstood all that fist loving and whips as real love and doting affection when perhaps it was really something else? Does Eddy even care? Eddy has declined to comment….can anyone guess why?
Investment banker's live in fetish sex slave gets revenge on her master.