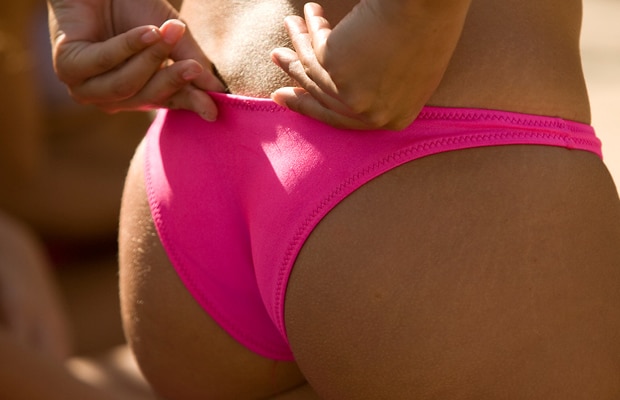 Yes the Olympics have been all about winning and scoring and of course hot bodies. To be exact, hot women's bodies cause hot women no matter where they can be found will always rule the world, even more so when they are hot Olympic Beach volleyball players, cause let's face it, women in a bikini always need to be ogled, no matter what they are suppose to be doing.
That said, in keeping with the sexy silhouette of hawt bodies (in slow motion of course) that make us wince (who doesn't enjoy the sight of a well greased athletic machine working those muscles to aesthetic perfection?)NBC decided what better way than to completely liberate the female form (and of course all women too) then by showcasing the following sports reel with its own soft porn music.
Take out the tissues and enjoy the reel. The money shots are killers….
Olympic Beach Volleyball players have now become sex objects.