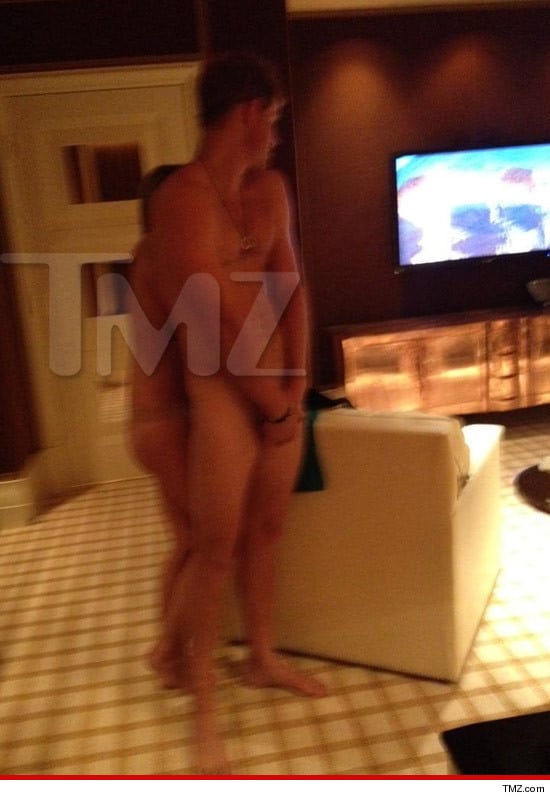 Naked Prince Harry. Don't expect him to suffer any punishment…
Prince Harry naked photos. Rehabilitating an out of control prince and the public's teetering love affair with the Royal family.
Naked Prince Harry photos provoke the wrath of the Queen.
Naked Prince Harry now fleeing paparazzi…
Naked Prince Harry busted because of his very distinctive pendant.
Oh look! There's Prince Harry staring at a harem of bikini clad beauties at Las Vegas pool.
Prince Harry and Ryan Lochte get drunk together and race each other in Las Vegas pool at 3am….
Prince Harry  knows how to have a better time than me and you…
Looks like our favorite royal, Prince Harry has something to write home about after explicit photos of the hawt bixch cavorting naked with a mystery woman and co in a Las Vegas hotel room surfaced.
The grainy photos taken by a fellow reveller show the hawt bixch stark naked apart from a distinctive thong necklace (yes, I know you are set to buy yourself one too now) playing a game of 'naked billiards' in his high rollers' suite at the 5 star Wynn Hotel. You better work it girl!
dailymail.co.uk: In one picture the prince can be seen cupping his hands around his groin in a fruitless bid to preserve his modesty as the dark-haired girl hides behind him.

He can then be seen bear hugging a nude girl by the side of the pool table as other partygoers look on.
The prince's advisors at St James's Palace were this morning locked in meetings about how best to handle the scandal as Harry flew back to Britain to resume his military duties following his 10-day break.
However senior royal sources made clear to MailOnline that the prince was in his hotel suite on a private holiday and had expected a 'reasonable degree of privacy.'
Had expected a reasonable degree of privacy? Is that to infer that the poor Prince was cajoled out of his royal dungarees in the buff? Oh poor Prince. Or could the truth be a matter of the Prince wanting nothing more than to get in the buff and see how mileage his royal status could accrue…?
Another source close to the prince added: 'Harry has always been exuberant and it's just the way he lets off steam.'
Prince Harry now stands to face a meeting with his Army superiors when he returns later today. Their rules state that 'social misbehaviour' is not acceptable, especially if it tarnishes the reputation of Britain's armed forces.
Social misbehavior? Our collective hawt bixch? Hardly. After all isn't this what we have come to expect of our preferred hawt bixch. Really can you blame the hawt dish for simply serving the masses what they have come to expect at dinner time?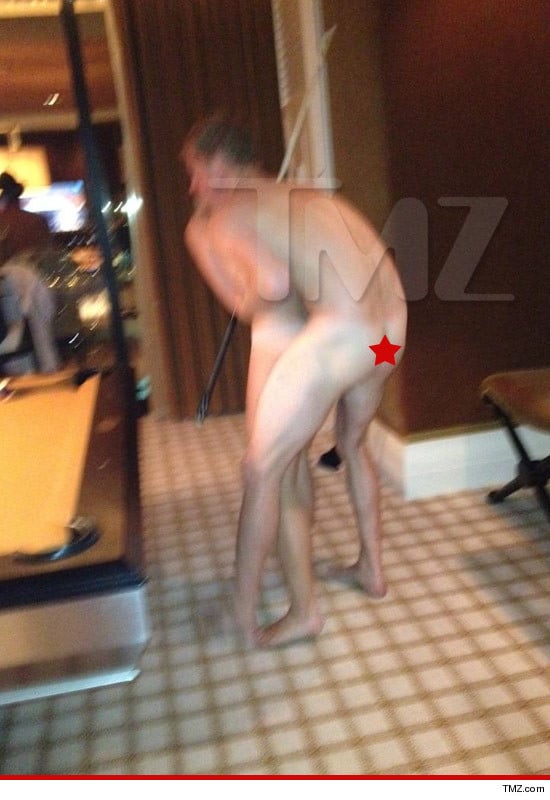 Then there's tmz's version of the mayhem that ensued…
Prince Harry put the crown jewels on display in Vegas this weekend … getting BARE ASS NAKED during a game of strip billiards with a room full of friends in his VIP suite.
It all went down Friday night during a raging party in a high rollers hotel suite.
We're told Harry, along with a large entourage, went down to the hotel bar and met a bunch of hot chicks … and invited them up to his VIP suite.
Once in the room, things got WILD … with the group playing a game of strip pool that quickly escalated into full-on royal nudity.
Oh dear never mind Harry. Them Yanks had quite the delicious time with you. Until next time right Harry…?