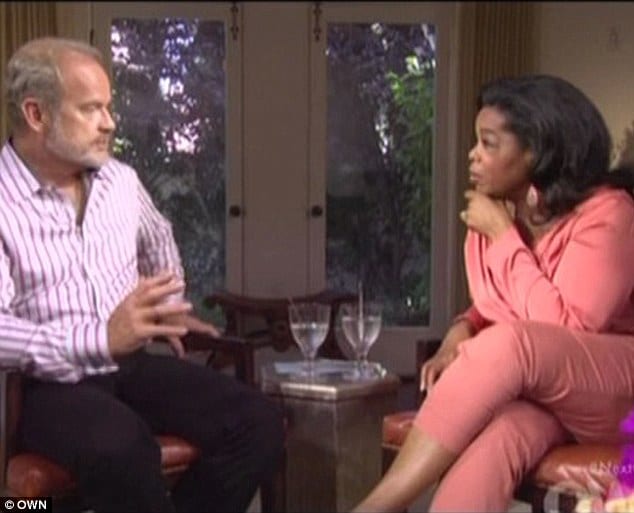 Kelsey Grammar would still like to pretend that the wretched thing called his 'ex wife' never existed. Oprah Winfrey can not pry her name out of the hawt birch…
Even though Kelsey Grammar split with ex wife Camille over two years, the subject is quite a sensitive one to say the least. Thankfully Oprah Winfrey thought so too cause her ass in weeping mode as Kelsey relived the sweet misery that brought him heart ache and of course a much younger new wife, British flight attendant Kayte Walsh (who of course happened to be sitting by our collective hero's side as Oprah looked for answers to the meaning of life….)
According to Kelsey (yes prepare to let the tears commence….) his marriage to Camille, a former Playboy model was over before it even began (I have to pause here whilst I too digest this shit).
Reflected our preferred hero: 'I stayed because I'm a stubborn cuss. I was not in it, or happy in it for a long time. It was pretty much over as soon as it began,'
And then when it was time he pulled the trigger:
'She always wanted to be famous,' Kelsey said before admitting he helped her secure a role on The Real Housewives of Beverly Hills. 
'I did believe that I owed something to that person,' he added about his appearances on the Bravo reality show adding, 'that I owed fame.'
Oh kids, let me join the chipmunks as we collectively run to the bathroom and hurl pitiful wounds.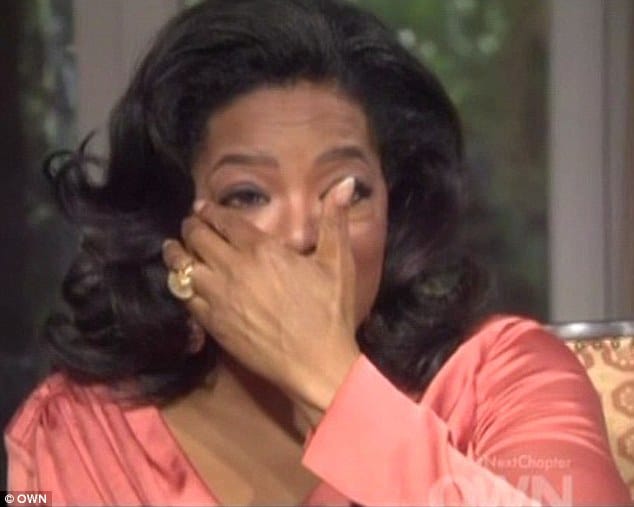 And when we returned our hero had this snide remark to offer:
'Because she'd given up so much to endure this life with me.'
With the worst it over, Kelsey was then able to clutch his ray of sunshine,  Kayte and talk about how good life was after all with his new trade in wife and their new baby.
Isn't it time you opened up about the things you'd rather keep locked away in the cupboard with Oprah too?