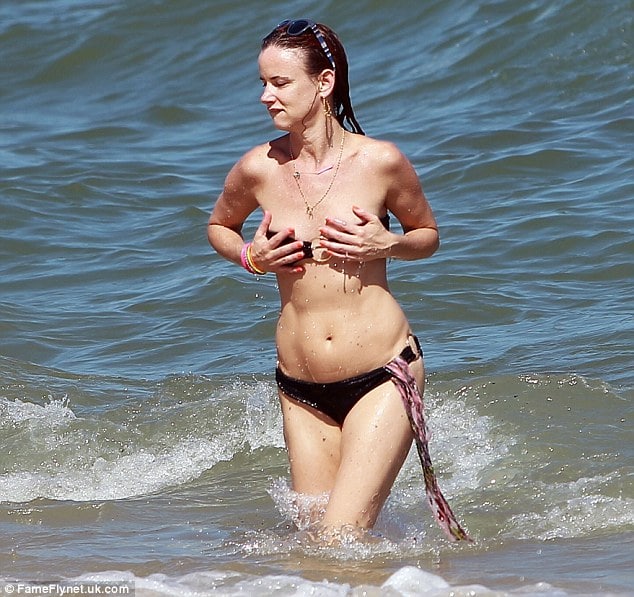 At 40 years old Juliette Lewis is capable of making girls half her age wince with jealousy. Not sure how? Let's take a bird's eye view as Juliette sashays along the surf in her barely there itty bitty bikini…
Like most of the hoi polloi, Juliette Lewis has taken her turn to rock up to Mexico for a bit of sun, rest and relaxation and of course looking good for the paparazzi who were strategically placed as she almost accidentally came across them.
As the photos show, our Juliette is still in good form and quite the prim fashion star in her two piece outfit and headband. Although to be quite forthright even the chipmunks nibbling at my feet were somewhat perturbed by what appeared to be a small slip of coiled cloth that one assumes is supposed to be Ms Lewis' tank top. But then again the smirk on Ms Lewis' face certainly indicates she hardly gives a rat's ass about what you and I think about her interesting beach fashion style choices.
Nevermind, Juliette Lewis is still a preferred hawt bixch…