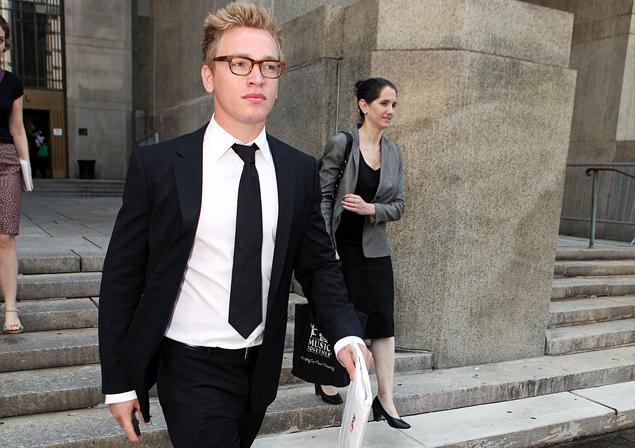 Looks like Calvin Klein's former flame, boy toy, ex porn star (yes even Calvin knows who to zero in on) Nick Gruber has made inroads pursuant to an incident earlier this year that landed him in the hot seat.
Recaps the nypost: The model was busted this past April for attacking another man named Calvin — friend Calvin Swint, 20 — after a night out on the town partying. The two were at Gruber's Greenwich Street penthouse when Gruber grabbed Swint and then socked him.
When police arrived at Gruber's penthouse, they saw him stuff something into his pants, and he flailed around when they tried to arrest him, officials said.
They were finally able to cuff him and took him to a nearby police station, where a strip search revealed cocaine in his underwear, court papers say.
Mortified Calvin Klein sent his hawt bixch packing the next morningto the Meadows rehab spa (this is where you should send all your misbehaving bixches when the police finally rocks up and hauls their ass in, judges love that shit, but that shit will set you back $35 000 a month, so you better be loaded) so he could show the world that Nick was a good boy deep down and if he Calvin could help his hawt bixch mend his ways he'd only be adding to the greater benefit of humanity. Which is exactly what happened yesterday in the courtroom when Nick rocked in looking like the polished hawt bixch that Calvin always knew he was.
Except Nick didn't rock in with Calvin, he rocked in with a girl. some hawt bixch wearing short shorts (that must have shaved months of Nick's sentence), a lacey pink bra (that Nick probably helped her pick out for his big day) and a cut up sleeveless T-shirt that said. 'Don't give A,' (which must have made the judge throw in the towel right there and there). For now the hawt number only goes by Nastia (that shit of course rhymes with Nasty).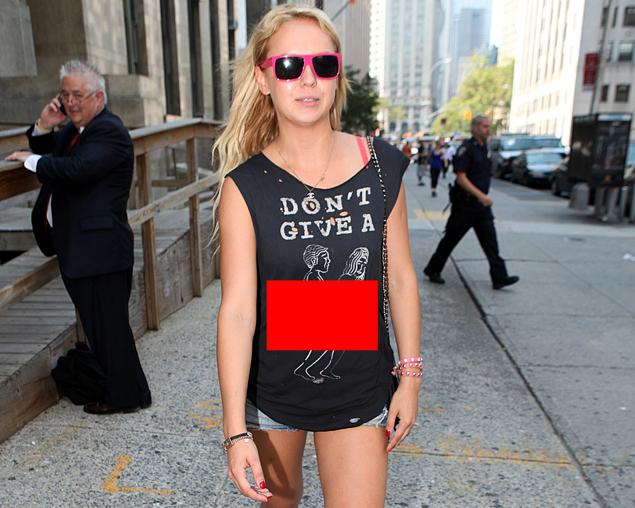 Facing misdemeanor assault, drug and resisting arrest charges (that shit always looks good on your resume when your on the way on becoming a certified media whore) Nick was able to seduce her justice Judge Erica Edwards (Nasty's pink bra must have pushed her over the edge) into offering the hawt bixch a conditional discharge. That's fancy speak for saying that the guilty plea and all the other inconvenient charges will be 'expunged' come December if Nick finds the time to complete a total of 20 days of community service.
Asked how he felt afterwards, Nick kept his mouth shut whilst his hawt new bixch, Nasty offered: "Oh,my God. So stressed out.'
What?! Calvin Klein's former porn star boy toy spotted kissing woman post rehab.
Calvin Klein toy boy busted for coke and assaulting 20 year old fling.
Are these two hawt bixches no longer dating? Seen having dinner last night…Calvin Klein and his porn boy Nick Gruber.
Nick Gruber has a message for playgirl: 'Go fxck yourself!'