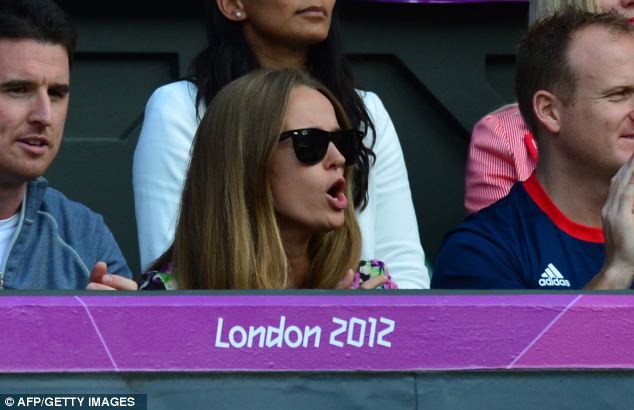 Andy Murray finally beats Roger Federer. Wins Olympic gold medal.
It seems no win for Andy Murray could be worth its weight in gold literally without the presence of the chanteuse Kim Sears who has become a constant beacon of support for the tennis great as he tours the world building his rank and title and today winning his first time gold medal to the dismay of Roger Federer who he edged out in straight sets: 6-2, 6-1, 6-4.
That said here's Kim Sears in various repose as she cheers her man on….and the thrill when her man rushes to her after his win to savor in the moment that her man is today an Olympian champion.
Victoria Beckham wasn't particularly impressed by the Wimbledon tennis thank you very much!
Andy Murray's girlfriend, Kim Sears cries along with her hero as he loses Wimbledon.
Video: Disbelief as Roger Federer beats shattered Andy Murray to win 7th Wimbledon title.
Kate Middleton and Pippa Middleton star at Wimbledon Final as they cheer Andy Murray.