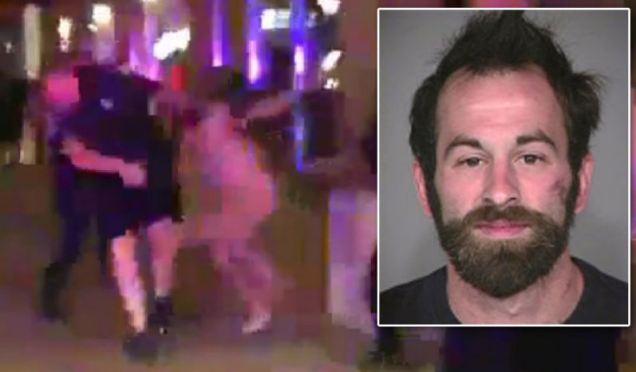 Zombies and naked ninja aspiring revelers in America are fast becoming the preferred entertainment vehicle for popular culture.
In yet another zombie like attack to hit America (yes kids, it's the summer of 2012 when everyone whoever suspected they were a zombie or at least a naked bandit on a mission finally owned up to it) a 27 year old naked man is said to have raced around the streets of Indianapolis leading police on a wild goose ninja chase.
Called to attend to an incident where the assailant,a naked David Martin was purportedly screaming at passing vehicles police officers police were said to be initially besides themselves as they attempted to subdue the maniacal Martin. At one stage officers were able to restrain Martin as he was tased by a female police officer only to miraculously make a get away, kicking and chopping at chasing incredulous officers.
The individual filming the video can also be heard screaming the following:
'This guy's like a ninja, man, Holy s**t!' said the man videoing the footage which has been uploaded onto YouTube.
'No way! That guy's strong, he's got to be on something.'
It later turns out that Martin was on a spice, a synthetic type of cannabis.
The summer of 2012 will certainly be a summer every naked ninja aspiring zombie could have ever wished for. Geesh…