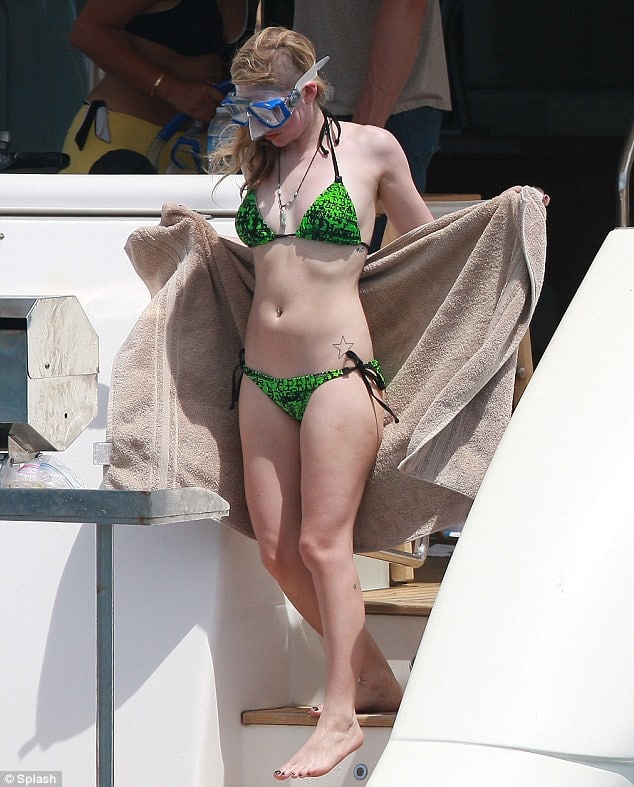 Kids it looks like Avril Lavigne is having the time of her life as she sets out to enjoy herself as she took to some snorkeling over the weekend just off Mexico's Los Cabos.
Slipping into an itty bitty bikini (at only $50 too) as made by Avril herself, the pop star cut a fetching figure for the paparazzi who have by now made it their calling card to feed off whatever shreds Avril feels like feeding them.
Shall we have a look and see how Avril managed with her snorkeling episode?
via dailymail.co.uk
And this is Avril Lavigne in a bikini…
Avril Lavigne shows off her new hair. So punk!