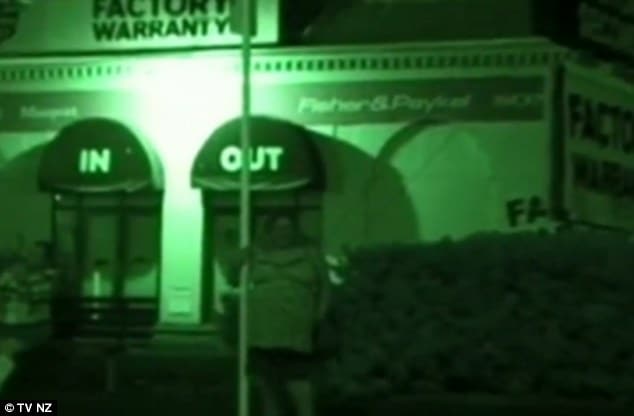 stuff.co.nz: Sex workers have wrecked more than 40 parking signs in the last 18 months by using them to solicit clients, a tell-all-booklet on South Auckland street workers claims.
Here's a calamity that New Zealanders have found themselves having to contend with; broken street signs at the mercy of street hookers who have taken to using them as makeshift pole dance devices in the hope of luring customers.
Offered the Donna Lee, a member of the city council's Otara-Papatoetoe Local Board: 'Prostitutes use these street sign poles as dancing poles.'
Which wouldn't be too bad on its own except for the following:
'The poles are part of their soliciting equipment and they often snap them. Some of the prostitutes are big, strong people."
Is one to wonder that soliciting johns in the streets of New Zealand has become an ultra competitive sport these days or is that those prostitutes who display degrees of dexterity via the street pole intimate at dexterity under the covers as well?
At present to combat the ongoing problem local politicians are now considering drafting a bill to ban prostitution from certain areas of Manukau.
According to TVNZ The bill would impose fines of $2000 on prostitutes and their clients in areas specified as off-limits and police could arrest people on suspicion of prostitution or soliciting. To date so aberrant has the issue of prostitution become that some locals like John Lee have been forced to move from the district.
Said Mr Lee: 'A couple against the fence were copulating and my ten-year-old daughter was awake and screamed out at them and that's when we decided we have to go,' 
Copulating against the fence, pole dancing on the street? It seems New Zealanders are zesty types after all…
Attempting to even fine offenders has also met with resistance:
Said Prostitute Collective Auckland spokeswoman Annah Pickering:
"They'll be expected to pay a fine which they can't pay. They'll go to court, then they have to come back on to the streets and work to pay them off. It's just going to clog up our justice system," 
Offers TVNZ: Since the sex trade was decriminalised by the previous Labour government in 2003, New Zealand has some of the most liberal prostitution laws in the world. 
A previous attempt to outlaw all street prostitution in Manukau was defeated in Parliament in 2006.
Then again perhaps a frank discussion with those offending prostitutes and the customers that incite them might be a good start as well as perhaps the establishment of designated quarters where one can partake in pole dancing and other adventures away from the vestibules of public street corners. Then again the specter of abatement of benefits or other punitive punishments might quell the boisterous out there as well…