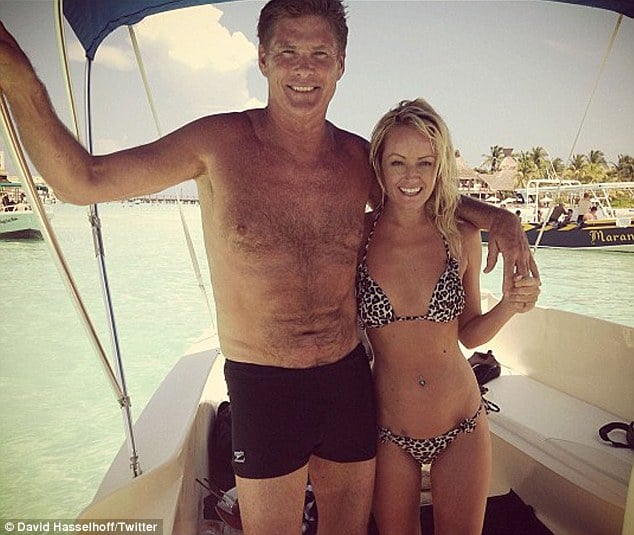 Kids, at the age of 60 most men are more than happy to talk about their former days of athletic prowess and the way them bixches would pounce on them some 30 years back. Not so for David Hasselhoff who took to instagram to show off his more than desirable physique to fans.
Holidaying with his 32 year old girlfriend (that's right bixches), Hayley Roberts, the former Baywatch star cut a lithe presence as he Roberts bared their hardened bodies for the camera cause nothing validates youth and transcendence than up to the minute social media.
In Mexico for some much needed rest and relaxation the actor later took to tweeter where he shared his gratitude for the good life:
Interestingly the actor recently revealed to The Sun that he is looking for the perfect home for him and Hayley but hasn't yet found anything suitable. Then again judging by the above picture what could possibly be too suitable for these two hawt bixches as they leave us mere mortals seething with jealousy.