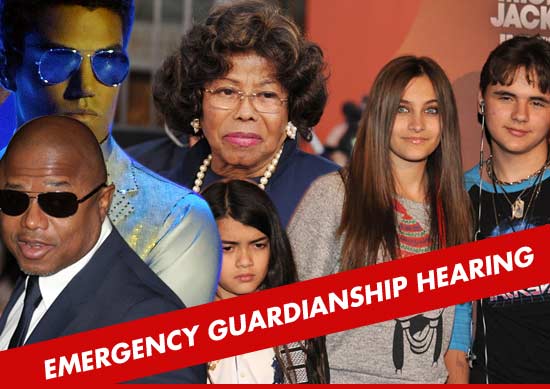 Michael Jackson's son, Prince Jackson takes to twitter accusing Janet Jackson of blocking access to his grandmother 
Katherine Jackson may now forfeit $70 000 a month in perks.
Who kidnapped Katherine Jackson? Guardian ruling are lies and returns home to Paris Jackson.
Paris Jackson forced to apologize to Janet Jackson for being a bitch. Goes back to twitter.
Randy Jackson goes on twitter and insists Michael Jackson's, his brother's will is fake.
Jackson family fued: Did Janet Jackson actually strike Paris Jackson?
The behind the scenes back stabbing can hardly be believed….
Seems like things aren't going too well in the make believe world of the Jackson household as a legal document purported to being Michael Jackson's final will has caused furore amongst the clan who are contesting its legitimacy. Contesting its legitimacy because they're shit out of luck as most of them have been left out of the $500 million milk and honey spoils.
Who though is not being left out is Paris Jackson (more on that bixch in a minute) and her two siblings, Prince Junior, and Prince Michael (yeah I still can't get over the names either …) as well as Katherine Jackson, Michael Jackson's 82 year old mom who have been named Michael's sole beneficiaries.
This to put it politely has created bad blood (literally as you will soon read) between Michael's children and his siblings, who want to throttle Paris Jackson for not yielding to their demands for a sliver of the good shit in the gold fortress. That of course is when things came to a head when aunty Janet came along for a visit with her brothers Randy and Jermaine to talk the good shit into Paris Jackson's belligerent 'you ain't touching my money bixches' head.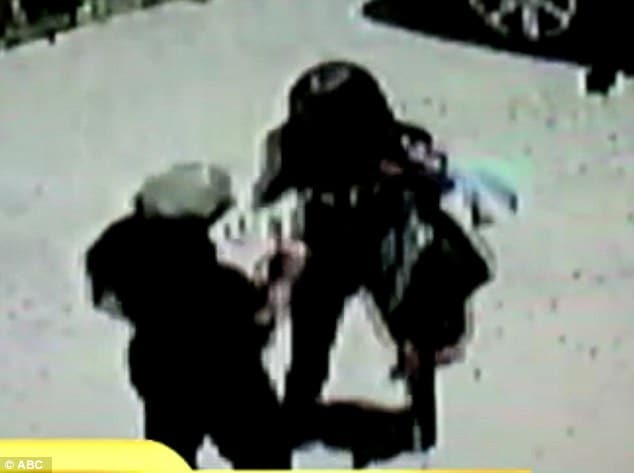 dailymail.co.uk: This photo shows the extraordinary moment Janet Jackson is believed to have slapped her niece Paris and called her a 'spoiled little b****' during an attempt to 'ambush' Michael Jackson's three children.
Police were called as the singer, along with brothers Randy and Jermaine, stormed the children's house as the feud between the warring clan erupted into open warfare on Monday.
When Janet allegedly screamed abuse at Paris the 14-year-old responded with a slap of her own, a source told TMZ, telling her aunt: 'This is our house. Not the Jackson family house. Get the f*** out!"
Oh Paris! How we the survivors of the mortal world adore you! I for one can hear the soft blush of exhilaration falling off Michael Jackson's lips as his heaven drenched dimples make their way to caress your forehead.
The argument then moved inside with Jermaine and Randy allegedly getting into a physical altercation with Trent Jackson, Joe Jackson's nephew who has sided with his young cousins.
At one point, Trent allegedly had Randy in a headlock; he is also accused of punching Jermaine in the mouth.
Headlock, cut lip, smashed nose, bruised ego. This is the made for tv good shit we all dream about.
The fracas of course necessitated executors John Branca and John McClain posting a letter online to placate nervous fans:
'We are acutely concerned about the welfare of Mrs. Jackson, and most particularly with Michael's minor children. We are concerned that we do what we can to protect them from undue influences, bullying, greed, and other unfortunate circumstances,'
But the shit only gets crazier (cause when you have $500 million dollars slipping in and out of your dreams cause for renal failure becomes that more probable) when you factor that at this very moment Katherine Jackson has been forced to give away her immediate guardianship of Michael's kids to Tj Jackson, Michael's brother Tito's son (something that Michael Jackson's kids whole heartily support) all because no one knew where her supposedly kidnapped ass was.
Interestingly Katherine has suddenly come out of hiding her mandated rest period ( after Janet and Jermaine magically flew to Arizona to bring Katherine Jackson back to L.A. where she now of course belongs)  to declare that shit isn't fair and wants back in, not that Tj Jackson who now stands to make $70 000 a month in guardianship fees (and god knows what other sweet packages) is listening too loudly to grandma Katherine and her puppet masters Janet and Jermaine.
Oh dear if only Diana Ross could find the courage to step up and become everyone's favorite surrogate nanny and dole giver….Don't you wish you all could have $500 million to squabble over too?