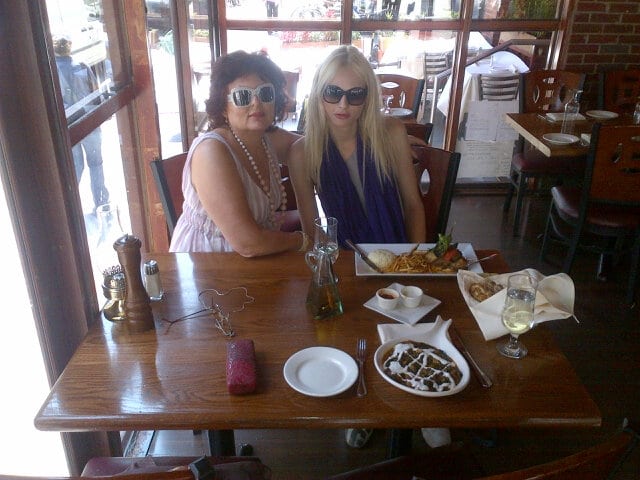 Going forward we will all learn how Andrej Pejic manages to be the hawt bixch that he is apply oil free mascara….
Frockwriter started the rumors and now Fashionista has confirmed it, but yes it's true our favorite boy/girl cover bixch Andrej Pejic will now be a subject of a documentary reality show where we the public will get to watch his especially lean and slinky ass and golden mane attached to some cheekbones strut about NYC contemplating how or why he got to be so gorgeous.
The show may involve episodes with his mother, Jadranka Savic, and him slinking it as he goes from casting to casting, lover to lover, disco ball to disco ball and cat walk to cat walk. Personally I'm hoping Andrej has a few episodes where he gets to hang out with his favorite bloggers as we shoot the breeze. You know where to find me dear…
Isn't it time you discovered who the real boy is behind the girl who is a boy…?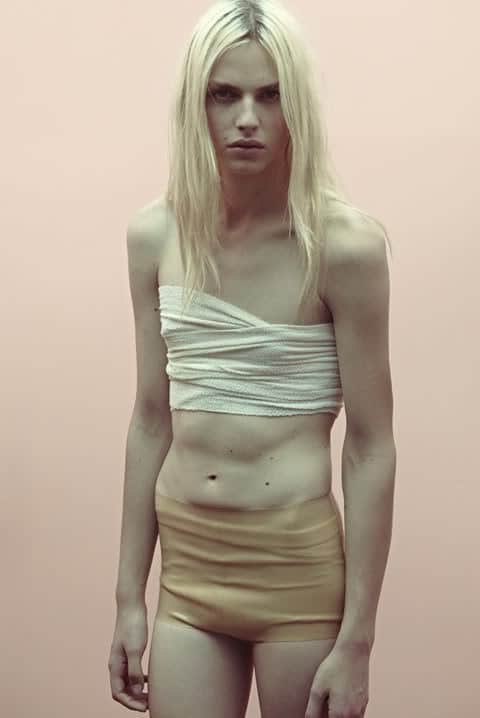 Andrej Pejic causes blogger to wonder out aloud if he is a boy or a girl.
Andrej Pejic dissed lover comes forward…
Andrej Pejic lands Fragrance campaign. But will he be a boy or a girl?
Andrej Pejic is now a glamorous slinky society slut. What's new?
Andrej Pejic here he goes again- posing as a female on another women's magazine cover.
Andrej Pejic astounds once again with push up bra campaign
Andrej Pejic is the bride to be. Redefining masculinity…
Andrej Pejic has a new fashion mantle: Schön Magazine's Homme Fatale.
ANDROGYNOUS MODEL ANDREJ PEJIC EXPLAINS HOW HE IS FORCED TO DIET TO KEEP HIS 25 INCH WAIST.
WELCOME TO THE DISEASE KNOWN AS MANOREXIA. MEN WHO STRIVE TO LOOK LIKE MALE MODELS.
BARNES AND NOBLES DOESN'T WANT YOU TO BE SHOCKED BY THE ANDROGYNOUS STATE OF UNDRESS OF ANDREJ PEJIC.
IN SEARCH OF MY MASCULINITY IN A MODERN WORLD.
ANDREJ PEJIC- IN SEARCH OF A SEX CHANGE.
THE ARRIVAL OF THE SUPERMODEL AND TRANSSEXUAL FRENCH KISS.
THE TOP TEN HOTTEST GUYS OF NYC: 2010.