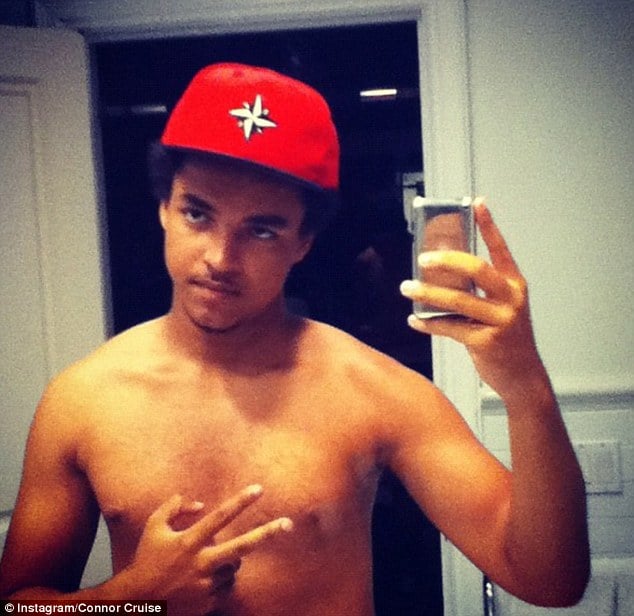 Gangsta poses as he plays up his ambitions to pursue a career in music as opposed to acting. Talent always runs in the family.
17 year old Connor Cruise, budding dj has released a shirtless image of himself on instagram wearing a retro 'snap back' cap as made by his homies behind the Cha Clothing line and as one can see it's quite the fetching image.
As adopted by Tom Cruise and Nicole Kidman (when the actress was still married to the actor) it appears the young man is attempting to take a stand outside of his famous parent's shadow, and he might just manage to do so as he sets out to make a name for himself. Never mind all the doors his father's connections are likely to open as he gets on with things.
Tweeted the hawt bixch recently after accompanying his dad for at an awards ceremony at NYC's 'Friar's club':
"Back in LA. Gotta put my head down and get to work #RealBossLife" he tweeted upon returning to the West Coast."
Indeed, we can hardly wait to see what you get up to Connor, we're sure it will be a great success whatever it is you end up doing.