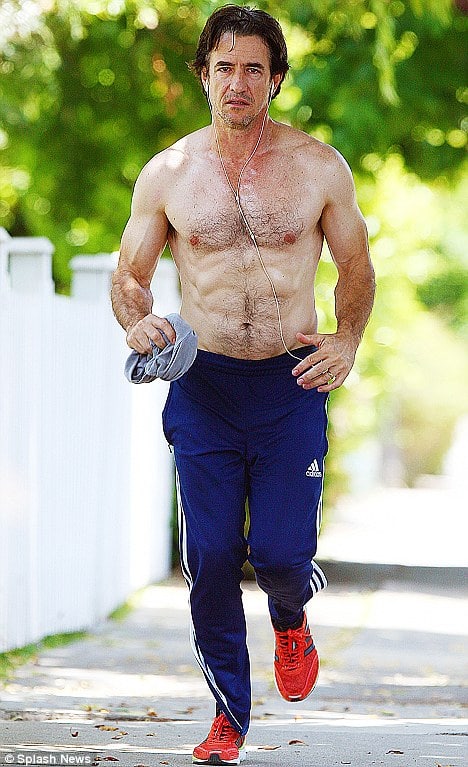 Kids I have to confess I am swooning dizzily in the confines of my boudoir as I lay my eyes nervously over the visage of that hawt bixch otherwise known as Dermot Mulroney. Every sinew of him pouncing the pavement sending me overboard, wondering deep inside if the God Apollo will ever grace us with another buff bixch as palatable to the eye as Dermott.
With effortless elan the New Girl actor is seen jogging through the streets of Los Angeles, taunting passer bys with his good looks and the aroma of honey daffodils wafting by the side of the road as Dermot gently cruises past.
What though makes the following images incredible is that the actor is at an age (he is 48 years old) where most men his age are clearly in signs of decline, not so Dermott. Aside from the few speckles of grey hair this hawt bixch could pass for a man half his age after a couple of drinks or two.
Stripping for the cameras one can only wonder what Dermott thought to himself as the paparazzi happily snapped away at this testament of desirable masculinity.