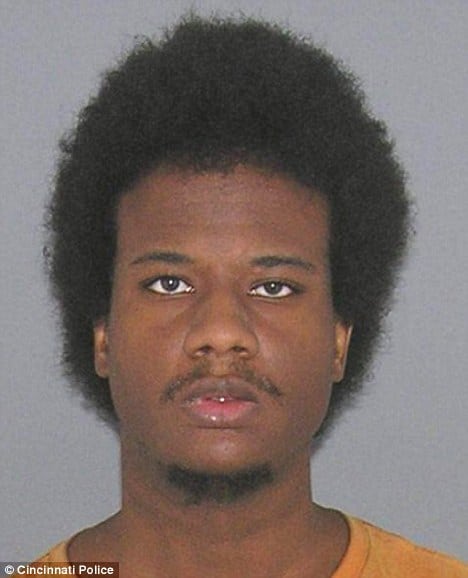 Charles Marshall would like to tell you about his latest love interest. But before he proceeds you might best want to sit down and put away your teddy bear.
Charles Marshall it seems can't help himself. Not that we should admonish anyone who chooses to have a deep rooted (pun intended) desire for their teddy bear. But it seems in Charle's case, the affection he holds for his teddy bear might in polite circles be said to be above the call of proprietary. Then again Charles is simply a man in lust love…
smokinggun: JUNE 15–For the fourth time in the past two years, a Cincinnati man has been arrested for masturbating in public with the aid of a teddy bear, records show.
Charles Marshall, 28, was arrested Wednesday evening after employees at a health clinic spotted him pleasuring himself in an alley.
Pleasuring himself in the alley? Was this Charle's way of spicing up the teddy bear's love life? After all how many times can one bang their teddy bear in the bathroom? And then again one suspects the teddy bear was just asking for it and Charles being the sensitive lover that he is was obliged to comply with his little hawt bixch's demands.
But it seems our Charles has a history of being caught making love to his teddy bear in public numerous times already.
Municipal Court records show that Marshall has already been convicted three times of engaging in public indecency/disorderly conduct with a teddy bear. The misdemeanor counts resulted in short jail sentences and small fines for Marshall.
Which is to say, teddy bears can be very demanding lovers and when a teddy bear wants you to bang it, who are you to decline its overtures. Such may have been the thoughts running in the back of Charle's mind as once again took his sweet heart out for a public display of love.
Fortunately for Charles he was spared a visit to the slammer (yes no one can quite understand Charle's need to openly share his love for teddy with the public at large) when authorities declined on this occasion to send him to the sin bin. That said, the last two times he was found to be masturbating with teddy it was deemed to be inappropriate on account of the grave possibility of minors being present. Yes kids, we mustn't let minors start thinking that their own teddy bear have special crushes too.
At present no word on whether teddy is the same teddy bear that has been involved in three previous arrests or whether Charles may now be simply dating a new teddy bear.