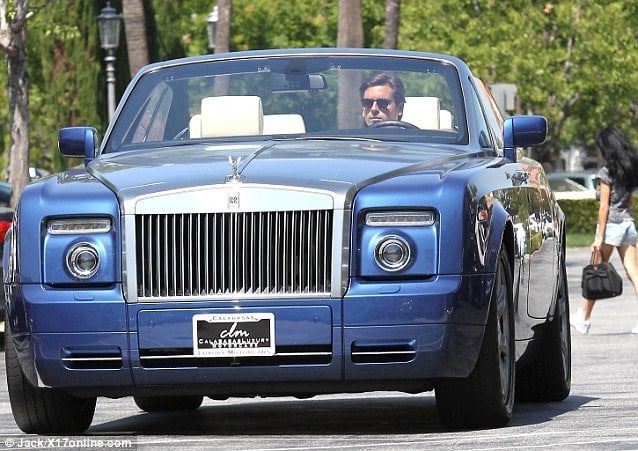 Luxury is only a few hundred thousand dollars and then some for Scott I deserve the finer things in life Disick.
Kids it's time to take a bird's eye view in the life of preferred hawt bixch Scott Disick who to date has made hearts swoon as he stars as his glamorous self in Keeping up with the Kardashians misery.
Currently engaged to Kourtney Kardashian and father to up and coming baby hawt bixch, 2 year old Mason, our collective glamor boy has never been shy about showing his taste for the finer things in life.
Recent acquisitions include a chrome plated Audi R8 (cause even Scott understands that shiny things go hand in hand with his stellar self) and a treasure trove of other trinkets including a designer existence that would make any high end salesman blush.
Yet it's Scott's newest purchase, a $500K Phantom Rolls Royce that has mouths talking as he was recently flexing his stellar cheekbones as he sat in the front seat driving his new acquisition along the freeway of good manners and gold plated bricks. Then again we wouldn't want our Scotty to have it any other way, he deserves the good life and the respect that spending a wallop of dough on trinkets brings. That is until sour puss Kourtney made Scotty return the trinket back to the dealership.
Never mind Scotty, you're still worth a million bucks and then some, even if Kourtney thinks otherwise.