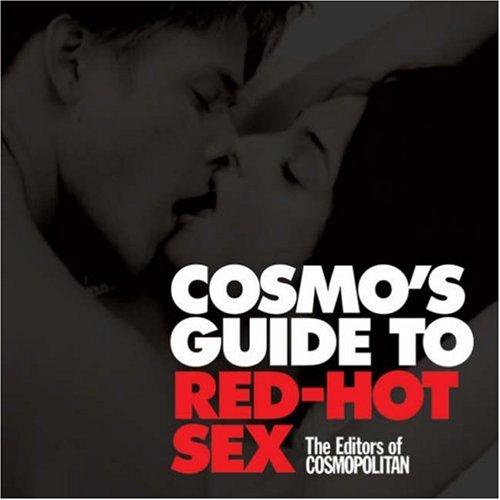 Kids here's an interest treat courtesy of nerve (a dating website) who like us have come up with an ingenuous response to the must do sex tips for confused young ladies handbook. That said cosmopolitan have come up with a must do dossier for what one presumes to be confused young ladies gently finding their way in this sordid world. That said, let's sit down and have a close look at some of the advice cosmopolitan issues all you confused young ladies who today will have a seasoned man explain to you why Cosmo have it all wrong. Ready?
above image via openlibrary
note; On numbers that I have left out from 1 to 44, just go back to nerve.com and see what they had to say. My response will be preceded by Scallywag's caveat.
On handjobs:
At its core, Cosmo is just a girl, standing in front of a boy, trying to figure what to do with his penis. Or, as they put it, trying to figure out how to "throw his disco stick a party he'll never forget."
1. "To achieve sex-goddess status, you have to truly master his man bits."
"Master" in both senses: the complicated way, like a Master's degree, and the mean way. Like Mistress Lavender.
Scallywag's caveat: If you must use spit or your imagination be our guest, but it really isn't that hard, especially if you really like us guys. Can even be done with your eyes closed.
2. "Hold his penis in one hand and lightly slap it with the other… you can tap it back and forth like you're volleying a tennis ball and lightly pinch the skin on his shaft and testicles. Many women make the mistake of being too gentle."
Second opinion: make the mistake of being too gentle. At least until you ask.
Scallywag's caveat: Yes being gentle is always preferred, but too vigorous and you might bear the soils of your effort, if you know what I mean. Rhythm ladies, that's all I will say.
5. "Alternate between swiveling both wrists in opposite directions and stroking your hands upward, twisting your wrists when you reach his head as though you are turning a doorknob. Rub your thumb in a tiny figure-eight pattern over his frenelum… Or try the windshield-wiper move; glide your thumb from side to side along the rim where his head begins, then move your thumb up and over the top of the head several times."
If, at any point during this oddly elaborate ritual, he looks confused, toss him a heated stare and say, "I crave you" — you know, to clear things up.
Scallywag's caveat: Follow the grooves and don't be afraid to ask, he will explain to you everything that your mother or slut girlfriend never got round to explaining. Promise. Once again rhythm and sensitivity is crucial.
On the Art of Fellatio, or Level II: Occupy Ball Street.
6. "34 percent of guys say they wish a girl would surprise them with oral when they walk in the door."
The other two-thirds might think it's alarmingly precalculated, but that's a risk worth taking. Go on, "ambush him."
Scallywag's caveat: Surprising us with oral can be very pleasant if done in spades. Done too often and we might start thinking you expect something in return or that you are a nympho. Nymphos depending on the man involved can be a good thing, or not. 
7. "Fifty-six percent of unmarried men prefer receiving head while lying down as opposed to standing up, while the numbers are exactly reversed for married men."
I think that means you are one married man and two standard deviations from overthinking foreplay.
Scallywag's caveat: Whatever rocks your boat. Standing, sliding, kneeling, in the shower, in the stairwell or wherever. The more imaginative the better. Ignore the married or unmarried part ladies.
10. "As you're going down on him, shake your head from side to side, letting your tongue follow the same pattern on the extra sensitive underside of his penis."
Huh?
Scallywag's caveat: Can I be brutally honest? Imagine it is something sensitive and tactile. Yikes I just said that. Slow, sensually and you will see your man guide you from there.
11. "As you move your mouth up and down his shaft, rotate your hand in a corkscrew motion while spiraling your tongue in the opposite direction."
And remember ladies, never forget to smile!
Scallywag's caveat: Smiling is always preferred. If on the other hand if we see you grumpy or crying some of us are likely to be alarmed and wondering if we are doing something against your will which would make us feel guilty. Sort of.
On Things to Do with Your Breasts
"We rounded up a bunch of super-sexy tricks just for [your breasts]. If these don't skyrocket your pleasure (and have him drowning in drool), we don't know what will."
I pride myself on keeping up with the international register of erotic terminology, but somehow "drowning in drool" slipped right by me. However, after Googling it, I did learn that it accounts for 23% of nocturnal deaths among St. Bernards.
Scallywag's caveat: Ignore super tricks for breasts. Gentle, teasing and pert go a long way. If you must, splash some spice, cinnamon, or lotion. But au naturel is always a good start.
12. "Tickle his feet with your nipples: climb on top of him in reverse cowgirl position, then bend over until your nipples reach the tops of his feet. …Yowzah."
When this sounds spicy, you have hit new heights of erotic boredom.
Scallywag's caveat: This works best for those in grad school in Texas. Ignore the above and stick to what comes naturally.
When Things Get Boring
Now that we've entered fully into the sexual universe, we need a contingency plan. This is the "potpourri" section – a grab bag of ludicrous suggestions that range from the gustatory to the cinematic.
18. "Take a few of your favorite erotically appealing flavor combinations, like peanut butter and honey or whipped cream and chocolate sauce, and mix up yummy treats all over his body."
There's a variation on this mainstay of the Cosmo canon in almost every issue. Successfully incorporating food into sex – based on my life experiences and casual surveys – is not a real thing. It's sticky, wrecks the sheets, and, if done frequently, will give you Type II diabetes. Here, it's made more grotesque than usual by context: on the previous page, they advocate turning off the AC because a made-up-sounding chemical in your sweat boosts arousal.
Scallywag's caveat: Put a big piece of sheet on the floor and dive into it with a pot of all your favorite yummies by the side. Then again if you are really bored your man would thank you if you tried fucking him in an elevator, a porn shop, a hotel that you paid for and arranged or while another woman is looking. But that's just me.
19. "Keep a spray bottle filled with ice water next to the bed, and give each other a strategic spritz to extend the encounter… Aim for the nerve-packed, thin-skinned areas on each other's body, such as the nipples."
On an unrelated note, this is also a great way to train your cat not to pee on the rug.
Scallywag's caveat: Yes, I love the spray bottle part. Of course I love the pee part too. Then again I'm not here to get you to start picking up on habits that you haven't already thought about a million times before. Just saying.
26. Use "your electric toothbrush" or "your iPhone [when your vibrator is out of batteries]."
To which I'll just say, have you ever tried to lie to the Genius at the Apple Store who's fixing your phone? It never works.
Scallywag's caveat: Vibrators used on yourselves ladies are always an exciting proposition. Vibrators used on us men can be an even more exciting proposition. Hmm, did I just give precious secrets away?
27. [When you've got an annoying roommate] "Rent a horror movie and play it while you have sex. If they hear any screams, they'll assume it's the movie."
This will also create a relaxed ambiance.
Scallywag's caveat: Always when possible get the room mate to hear everything. Never hide shit from them. If you're extremely risque, leave the door slightly ajar and see what may or may not happen…
On Cheating, or Sleeping With One Eye Open
Another classic, basic premise. If your boyfriend is doing anything remotely different — often in a good way — he's cheating. So don't relax!
38. "If your guy is suddenly going around all happy and whistling, then you need to find out why."
Scallywag's caveat: Talk about it as honestly as possible. But if you don't love him or her, set them free please.
39. "Be especially careful if he is neat, well-groomed or spending more time at the gym."
Scallywag's caveat: Same as above minus the gym sweat.
On Apologizing
43. "Reach over and grab his knee while you're both sitting."
Details really are key here, lest you confuse a simple knee-grab with "sweep the leg." The secret success of the move stems from the fact that, by reaching down, you are "bowing" slightly, to show you're "contrite." Also, the knee is "neutral territory." (Which is to say, it's unlike Palestine, the Falklands, or his penis.)
Scallywag's caveat. Always try apologizing without having to resort to putting his pecker in your mouth. We're not that stupid and can see through the charade. Sometimes. Honesty and sensitivity if you are up for it will take you a long long way. Otherwise there's always pornhub.com