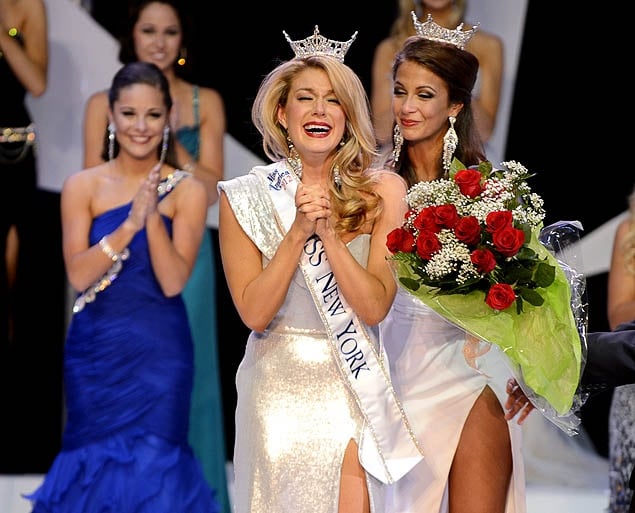 Saturday night was an emotional one for Brooklyn's 23 year old Mallory Hagan as the blonde beat out 25 other contestants to be crowned Ms New York. Then again she had only repeated the feat she had managed back in March when she was then awarded the crown of Ms New York City.
A junior at the Fashion Institute of Technology, Ms Hagan has ben competing in Ms America pageant since she was 13 (see practice makes perfect).
Going forward Ms Hagan will spend the next few months touring the state and promoting her platform, child sex abuse prevention and awareness.
The Miss America pageant will be held in January in Las Vegas. In the meantime Ms Hagan has won herself a $10 000 scholarship and one imagines a new cache of admirers.
via nydailynews