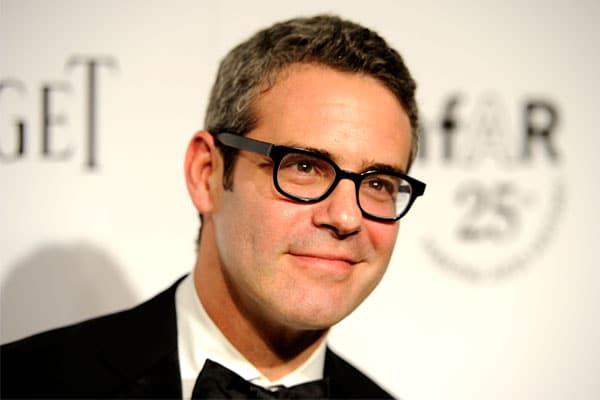 Seems like Andy Cohen is getting into the summer spirit too as page 6 reports this morning the hawt bixch has been seen getting very hot and heavy with a new admirer:
page 6: Spies saw Bravo's "Watch What Happens Live" host over the weekend on a secluded East Hampton beach, looking cozy with a mystery man. "Andy and another guy were lying near each other. They were kissing, and then they were lying with their legs on top of each other," said a source.
Kids tell me you're not blushing and doing your best not to get too upset that Andy passed you over last week when you too went for an afternoon stroll past his office. For his part, Cohen has to date refused to make any comment on the matter, preferring to remain tight lipped. Or should that be ahem open lipped?
"On his show, Andy goes into every little detail of his guests' lives," said a source, "but when it comes to his personal life, he's very private."
Never mind, I'm sure Andy will let it eventually let it slip as to the identity of his new hawt bixch. Until then we will all be patiently waiting and day dreaming it could have been one of us. Work it girl!