British virgin who is just itching to find out what the fuss is all about.
For most of us, losing ones virginity is a kind of rite of passage that goes a long way towards helping us identify with ourselves and our peers and is usually the beginning of a conflicted see saw back and fro with lovers, long life hook ups, must haves, must never see agains that keeps most of alive and buoyant. Not so British cabaret singer Pam Shaw, whose act ironically is called 'the sexational Pam' who has finally decided after 70 years on Earth to give it a try.
Offers Pam via thesunco.uk: Pam explained she does not believe in sex before marriage. And as she has stayed single there was no question of losing her virginity.
But there were nevertheless close calls:
"I was never short of offers in my heyday.
"Men saw the outfits I wore on stage and thought I would be easy.
"But I've never really been intimate with a man, just a bit of kissing. I had a sexy stage name and dressed sexy but that was all for my career."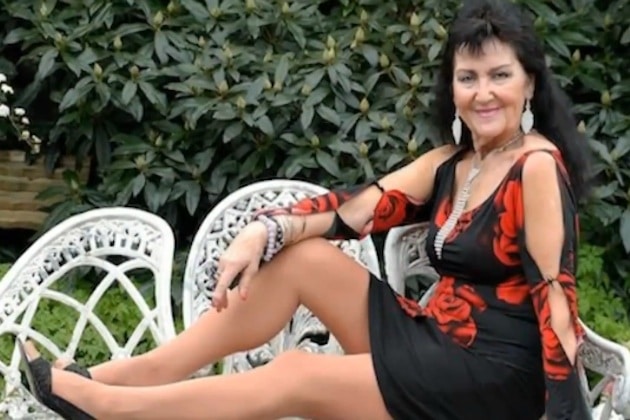 So what got in the way, besides a rigorous code to arms that had our Pam denying possible suitors, who said she would never have sex out of wed lock?
"There has never been time for me to get a man. I worked so much that sometimes I'd only have an hour's sleep each night. I wouldn't entertain the idea of sex outside marriage — and marriage meant giving up on my dreams."
"The only man I thought I could go to bed with was a guy who came to watch me every night when I sang in Malta. But I wasn't prepared to settle down — so it wasn't to be."
But there was one close call…
"In 1976 I was proposed to by an oil rig worker in Blackpool. I said yes but later broke it off when I realised I didn't fancy him."
But figures Pam, now is as good as never. And what type of chap should apply to Pam now that Pam has given her blessing to have a shag?
"My standards are still very high, though. I'm hoping to bag a tall, dark and handsome millionaire."
Hmm. Any millionaires out there in the mood to walk away from all those twenty something vixens stalking them to give our Pam a whirl she may or may not ever forget? Then again, if no millionaires don't show up can I suggest a humble idea that has worked for countless billions who have been shit nervous of losing their virginity? – Walk into any bar, let any man or woman buy you back to back shots and when that moment called drunken lust rears its sordid head, dart out to the front and make the most of it. Somehow you too Pam will manage….