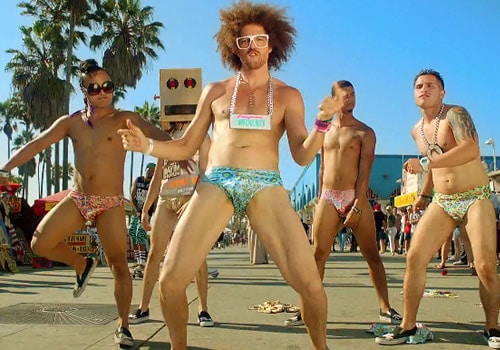 When 6-year-old D'Avonte Meadows sang LMFAO's "I'm sexy and I know it" to a fellow first-grader, the confident young one got more than he bargained for. D'Avonte's mimicking earned him the unusual punishment of a three-day school suspension from Sable Elementary in Aurora, Colorado for sexual harassment.
This was not D'Avonte's first offense, and he and his mother previously sat down with the assistant principal when he sang the same song to the same girl a month ago.
What happened to the times when boys displayed affection by throwing rocks and pulling hair? Maybe modern times call for a modern mating call.
His mother was overwhelmed and told 7News, "They are going to look at him like he's a pervert. Period. And that's not fair for him."  She also went further into how she defines sexual harassment, "I can understand if he was fondling her, looking up her skirt, trying to look in her shirt. That to me is sexual harassment."
Paula Hans, the School District's Media Relations Specialist said in a statement:
"Aurora Public Schools is committed to providing equitable learning for all students. We have policies and protocol in place to prevent any disruption to the learning environment. Due to privacy laws, we are unable to discuss appropriate disciplinary consequences about a specific student."
When consulting the district's discipline code 7News uncovered the exact rule, which states "sexual harassment must have negative effects on the learning or work of others."
The senior child psychologist at children's hospital offered that a 6 year old wouldn't comprehend such a rule saying that he "thinks there is probably a better way to talk about appropriate and inappropriate."
So it comes down to the question what is appropriate and what is not? Was the girl D'Avonte sang to negatively effected by his actions? Did her grades suffer? Were his classmates incredibly distracted because of it? According to the district rules this must be the case.
It could be true. Maybe D'Avonte was "purposefully going out of his way to irritate and sexualize a relationship" (as the psychologist previously mentioned defines sexual harassment). OR maybe, just maybe, it is time to stop letting children as young as 6-years-old become so immersed in pop culture, which they cannot possibly even understand, that they are able to mimic and replicate it like potty mouth parrots.
Via: huffingtonpost.com