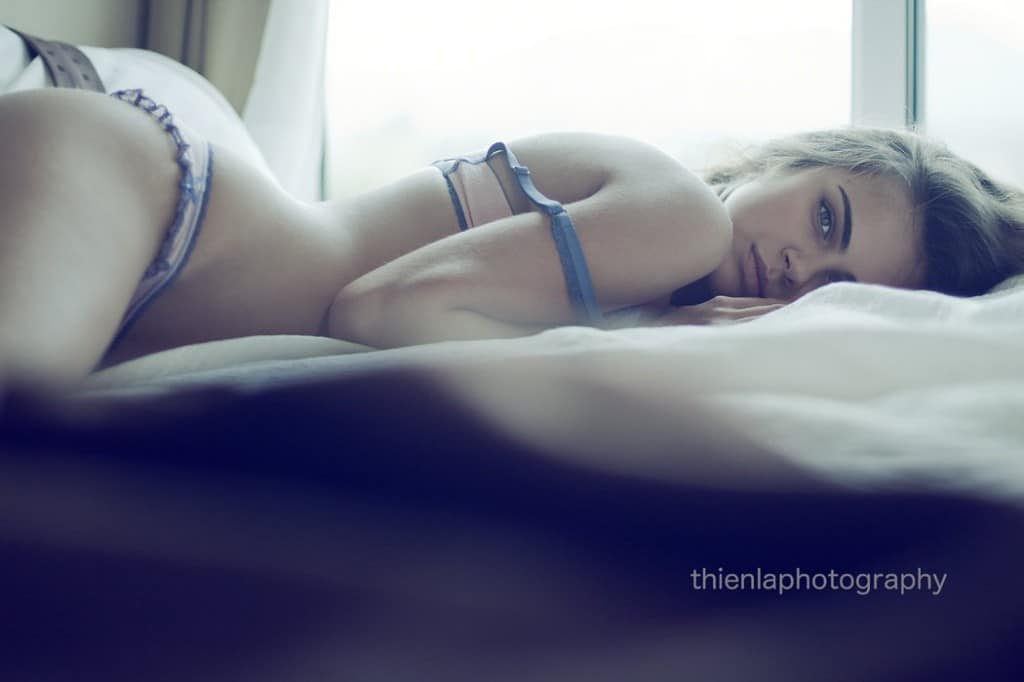 I've been looking at this girl in her bikini for at least the last 3 hours and the more I keep promising myself to go feed the chipmunks the more I end up just sitting there imagining little Xenia whispering dirty secrets in my ear or begging me to watch her try her newest itty bitty bikini. Just to make sure that it's all color coordinated of course…
Kids, watch out for this one, I don't know whether she has an inkling of talent or what, but the bloody camera loves her and so do I.
Go here for more info on Xenia who originally hails from Moldovia and is signed with Elite Model Management in LA and Miami.
ps- the video will want to rip your eyeballs out too…