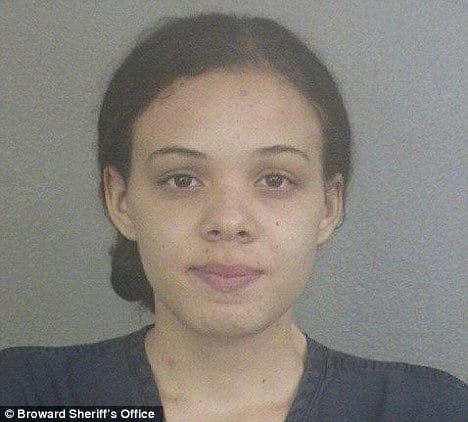 Time to once again find out why women the world over are walking time bombs waiting to go off…
In the continuing saga called, 'We at the dailymail'will forever commit to exploring stories of females on the brink of self destruction comes the following gem:
A woman has been arrested after allegedly hitting her boyfriend in the face after he called her 'ugly' and said he would not have sex with her.
Inez Nunez, 18, allegedly became enraged at the home she shares with her boyfriend in Coral Springs, Florida on Tuesday afternoon.
Police responded after Nunez's boyfriend called to report that she had hit him in the face and pushed him after his refusal to have sex.
Kids, can you imagine the frustration poor Inez must have felt when her boyfriend declined to have sex with her? Her whole sense of self and validation went flying out the window- after all nothing makes a woman more whole than knowing in the back of her mind she is a beautiful walking talking ingenue that can always make heads turn, especially your boyfriend's. If I were her daddy I'd check her wrists for slit marks. Self loathing at the expense of an unappreciative boyfriend never goes down too well when it's time for midnight cocktails…
But just in case you think this is a one off (as if ?) You're wrong. Explains the dailymail:
It is not the first time an attack has occurred after a boyfriend withheld sex, with an Iowa City woman accused of the same crime last year.
Melissa B. Minarsich, 28, allegedly ripped off a door from her house and struck her boyfriend after he refused to have sex.
When police arrived at the home, she allegedly shouted: 'All I want is a piece of ***, is that too much to ask for?'
Inez, me thinks what you really want is a bit of self respect and to stop listening to men or reading journals that tell you that you are only worth something because some man chose to make love to you or not. Perhaps dear Inez, you are the sum of your compassion, thoughtfulness and the idea in your mind that only you can decide what you are worth to yourself. Failing that, may I suggest a rigid vibrator until the right partner comes along…