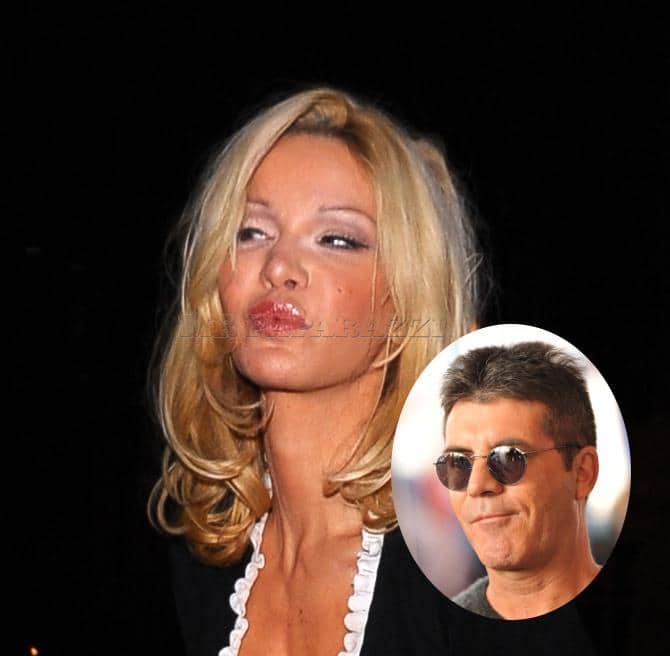 Simon Cowell affairs are said to have included having sex with glamor model, Alicia Douvall eleven times in one evening as well as a secret affair with Danni Minogue.
Oh dear, Simon Cowell must be squeaming in anguish as rumors of his sexual escapades begin to pick up momentum this weekend. One of them being his 6 month involvement with glamor model (did you think otherwise?) Alicia Douvall who has revealed that at one point during their tryst the music mogul had sex with her eleven times in one week evening. Goodness Simon, who would of thought you had such an appetite for the 'plastic' delights of Alicia? Let alone the stamina?
During her expose with the sun, the model reveals how Simon would judge her performance and give her tips on how to come up with a better performance next time.
Offers the model: 'Every time we had sex he would analyse my performance just like a judge on the TV and say how there could be an improvement next time.
"He was a very passionate lover and most importantly very considerate. He was obsessed with my boobs. He was definitely the best lover I have ever had."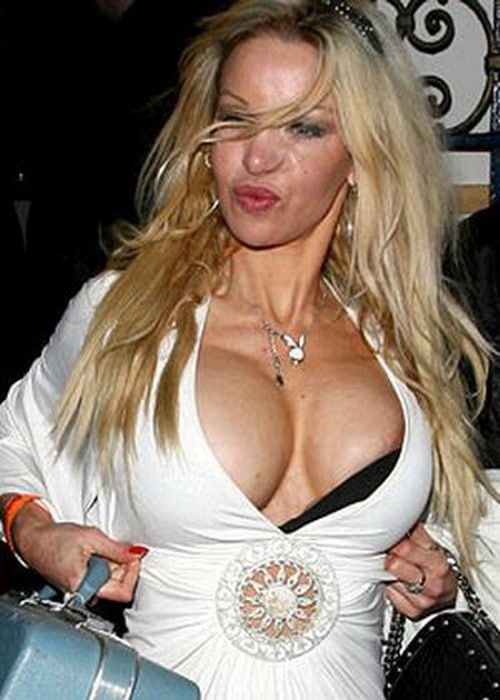 Interesting. But there's more….
"He liked me dressing up really glamorous as well as really tarty. If I didn't, he would say, 'What are you wearing that for?"
and this too:
"He painted himself as the Richard Gere character in Pretty Woman, rescuing me from a life of sleaze as I was doing topless modelling at the time."
How suave of Simon….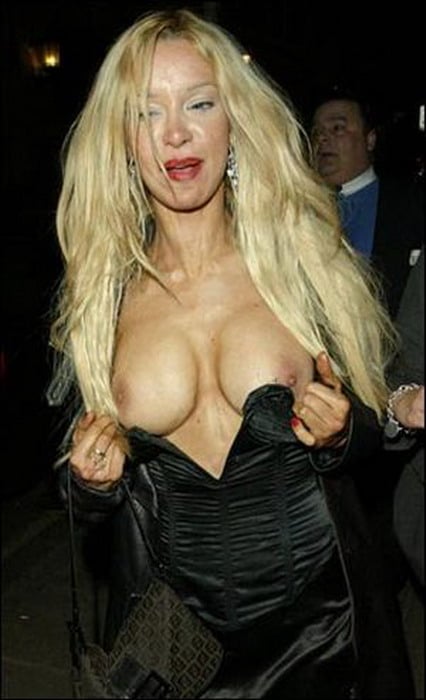 Apparently the model decided to come clean with her relationship with the lothario after their 'illicit' affair failed to be mentioned in an unauthorized biography, 'Sweet Revenge,' by author Tom Bower documenting Simon Cowell's life and romantic adventures. The book goes on to reveal that Simon loved the rush of money and power and that he insisted on taking 2 baths every day (can you guess why?).
Eventually Cowell tired of Alicia Douvall and threw her back to sea before seeking new conquests.
Tom Bower's book also makes note of how Cowell had an affair with former X Factor judge Dannii Minogue,who apparently is now so mortified with her involvement with Cowell that she is said to be deeply disturbed, this after her recent separation with the father of her baby, Kris Smith who it is thought is having an affair with Australian model, Jennifer Hawkins.
Offers ex co host Sharon Osbourne:
"Dannii wanted to be the mistress of Simon — and the mistress of X Factor," she told The Mirror.
"But I didn't leave the show because Simon and Dannii were f——, I left because she became unbearable. She started bossing everyone around, even the producers."
Either way the fun and games are sure to keep Simon Cowell in high demand, the center of his own wet dream and as for his ex lover, Alicia, she too can probably bask in the sudden re living of her former glory before once again sinking back into anonymity.