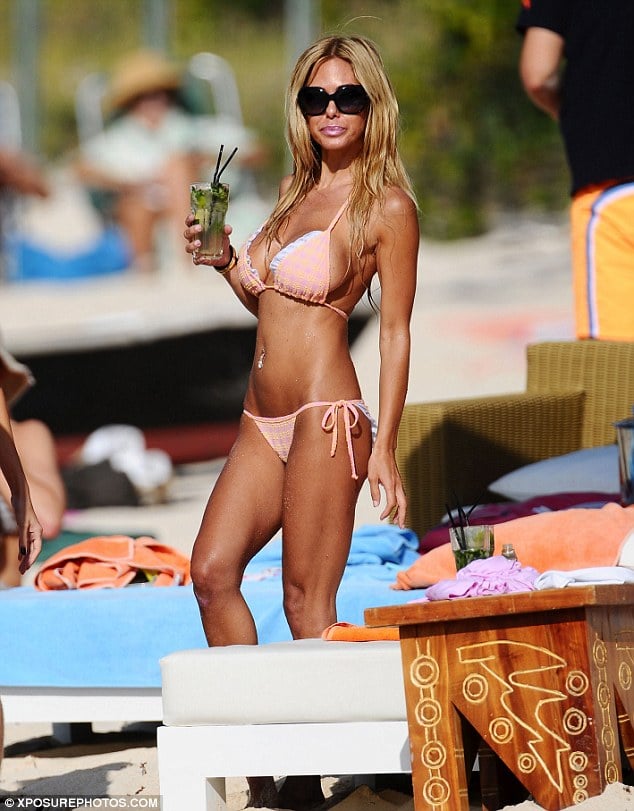 Friday afternoon's preferred hawt bixch is this surgically overdone trollop….
Oh dear kids, to be in St Barts sauntering the lusty waves, drinking your mid afternoon martini lychees and to have the afternoon camera boy following your every step. That of course describes the horrendous whiling away that awaits Shauna Sand, ex Playboy bunny in search of a revitalization of her lack luster career….much needed holiday.
That said, let's all grab some suntan lotion, some fake tan and wonder out aloud to ourselves how the Earth managed to be so blessed with this pert little media whore's presence.
via dailymail.co.uk
Shauna Sand is in the mood to show you her itty bitty bikini.
Playmate Shauna Sands wants to show off her new improved body.