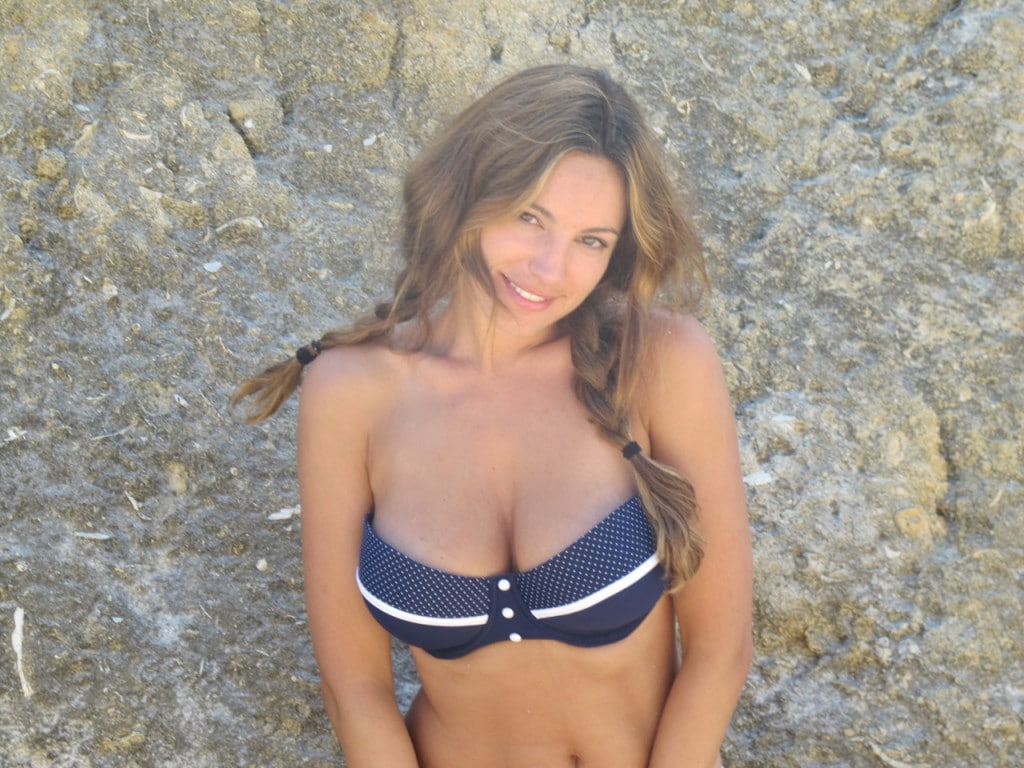 Kelly Brook uses tumblr  to introduce the new hawt bixch in her life…just don't get too jealous or any funny ideas.
Kids it's time to ogle at the latest installation of 'I am Kelly Brook, consummate media whore in search of a new bikini to try on.'
That said the newest episode of a glamorous day in the life of a preferred hawt bixch takes us to Cape Town, South Africa where we are left to ogle Kelly as she prances about in a 'sexy black monokini,' amongst other beguiling outfits.
Offers Kelly: 'I've got curves. Most girls have curves, so that's who I design for. I can't bear the fact that girls these days think you have to be thin to be beautiful and successful. I'm not thin.'
Which when translated back to gibberish the way it's original sayer intended reads like this: 'Listen here you skinny bixches. Shove it. You've got nothing over me. I'm the top hawt bixch now. So go ahead and slit your wrists!'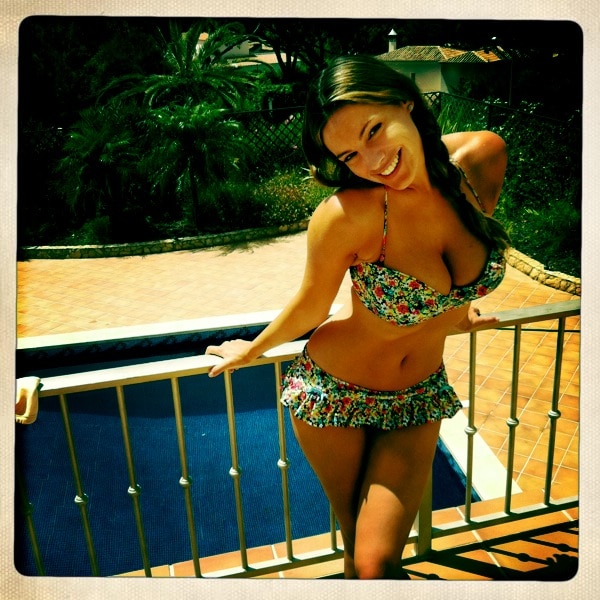 Not content to have thin women the world over running to their local bathroom sink to purge this morning's breakfast, Kelly offers another insight in the world of beautiful women hating each other:
'I don't starve myself. I don't look at my face and body and think I need surgery or a boob job or a bum lift. 
'It makes me very angry when women in the public eye talk about what work they've had done, because it makes other women feel devalued. They should just shut up about it! Sorry.'
This too can be translated back to gibberish: 'Yo bixch, see this ass and titty, it's the real shit, no credit card fix or jack. And no I have never done it and shame on all you runts for resorting to it and posing ad nauseum about it. Fake tits have no place in the world
Also likely to make her fans jealous is Kelly's love interest, hawt bixch of the six pack and too defined peck kind, Thom Evans, who just so happens to play rugby union for Scotland.
He can be seen here looking nonchalantly through your soul as you gesture to run your hands over that part of your body that sends chills up your spine. Just close your eyes and think of Thom and of course Kelly who will be there to thump you should you dare make a move on her new hawt bixch.