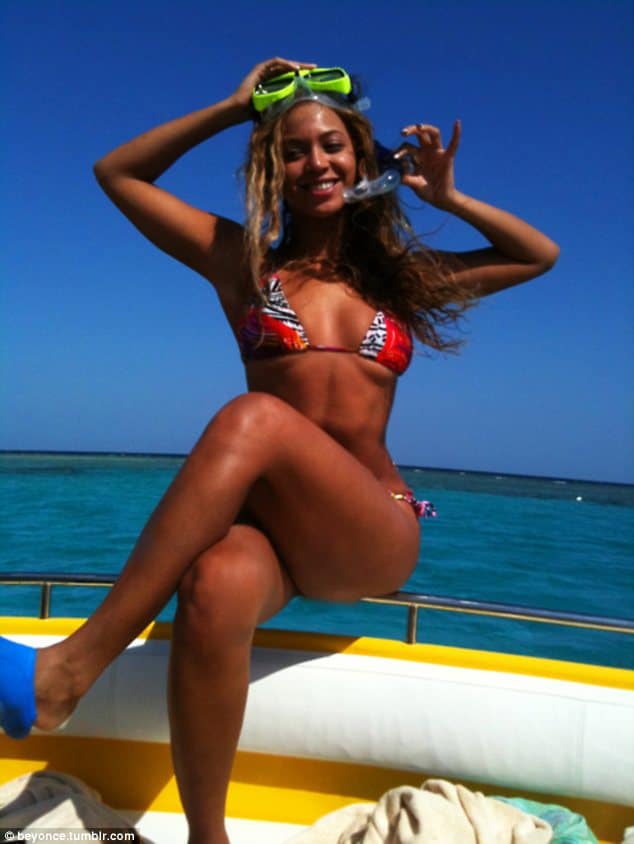 Beyonce launches her wet dream picture catalogue tumblr for your eyes only.
Kids just in case you were worried that Beyonce was on an extended hiatus after giving birth to her and Jay-Z hawt bixch's little Blue Muffin comes the next installment of I will always be on your mind, starring of course Beyonce.
Curious? Of course you are.
huffpo: Wednesday was Beyonce and Jay-Z's fourth wedding anniversary and it looks like the the pair has opened up since the birth of Blue Ivy. Global Grind first reported the news that Beyonce was set to release over 150 photos as a celebration of their nearly 10-year relationship, and indeed she did.
The Tumblr, beyonce.tumblr.com, shows photos from their honeymoon, their performances together, their family and some very candid shots of Beyonce through the years. With the photos Beyonce shared this with her fans, "I Am: This is my life, today, over the years – through my eyes. My family, my travels, my love. This is where I share with you, This will continue to grow as I do. Love, Beyonce."
And hence true to form the world has now been advised part 17 000  000 to the Beyonce and Jay Z know better than you legacy has once again re -ignited. Enjoy your gawking…
More images can be found here: beyonce.tumblr.com