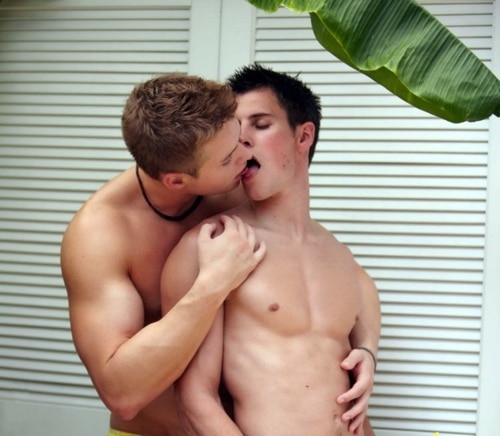 Hmm. What to say, what to think? Why someone's sexuality is even an issue will serve to defy my understanding of what makes some of us tick for time to come. But what probably is more unsettling is why politicians like to go out of their way and harass private citizens about their right to manifest their sexuality.
Point in case, Republican contender Rick Santorum who had the pleasure of trying very hard to ignore two men who decided to have a wicked tongue lashing at Rick Santorum's rally at Illinois' Christian Liberty Academy this past Friday as their way of drawing attention to his homophobic stance and his desire in trying to make one's sexuality a political issue.
Personally it might be a good idea to focus on real issues that may help people get a leg up in life: issues like social mobility, health care, economic stability, education, and let what one decides to get up to in their downtime be their own issue instead of some politician who is reaching to appease that part of the country that can't fathom the idea of equality- lest they betray their own masculinity.
But I must admit this comment via the dailybeastcertainly caught my eye even if its logic is still in this author's opinion inherently flawed:
Okay, so two guys acting like a couple of morons thought they should make a statement at a place called Christian Liberty Academy and liberals point fingers and yell "INTOLERANT" " HOMOPHOBIC" etc. 
Now would you yell out "INTOLERANT BIGOTS" if someone showed up at a Muslim gathering and tried too sale pork chops, pork sandwiches and beer or whiskey too wash it down and then was rather abruptly shown the door ? 
Something tells me you would be bitchin about the disrespect the vendor showed the muslims just by being there.