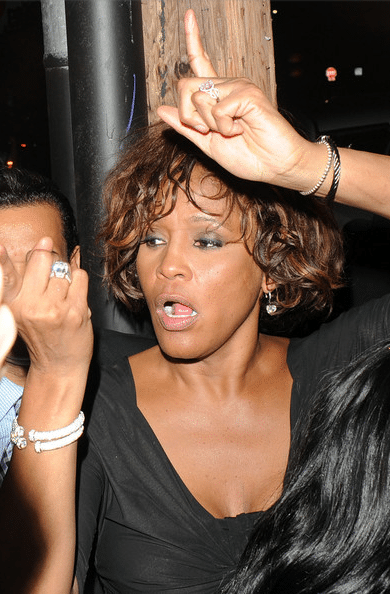 She smothered herself in self delusion in the end the delusion took a fatal toll….
Whitney Houston's cause of death according to the Los Angeles Coroner's report came about because the fallen star drowned in her bathtub after a major heart attack she experienced caused her to lose consciousness and sink into the bath water.
The report goes on to say the heart attack was most likely brought on about by years of extreme cocaine use which had by now led to a hardening of her arteries. In fact so much was the singers dependency on cocaine the report went on further to say that the singer had vast amounts of the substance in her system.
Upon the release of the report, the singer's mother, Cissy Houston made a statement that said: 'We are saddened to learn of the toxicology results, although we are glad to now have closure.'
Interestingly Cissy went on to express her 'shock' to learn that her daughter was still using drugs at the time of her death which to many leaves open the idea that either Cissy was in obvious denial, was meticulously lied to by her daughter or perhaps a case of preferring to look the other way and idealizing her daughter for her past greats.
Cissy postulated that her daughter's use of drugs again (she is of the opinion that she had been clean for some period but even this given the evidence amalgamating and the recent strange behavior of the singer prior to her death deserves further examination) may have been the result of nerves and stress with her 'comeback.' Of course what is also up for conjecture is whether the singer was even in the running for a comeback and this is just a mortified mother's attempts to wipe clean some of the dirt as it falls to the ground….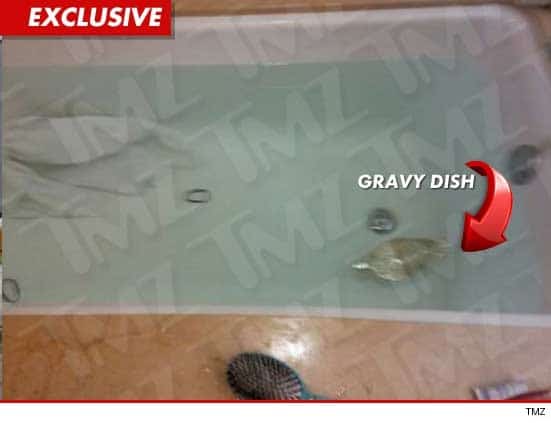 The coroner's report went on to say that the singer had ingested vast amounts of cocaine prior to suffering a heart attack, but interestingly when authorities arrived at the scene, no cocaine was found in the singer's hotel room with some theorizing that her cocaine dealer may have returned to the room at the time and removed any incriminating evidence.
With respect to previous theories that the singer may have been a victim of analcohol or prescription overdose ( is it more glamorous to die of overdosing on prescription pills as opposed to cocaine use?) the coroner went on to say little alcohol was found in the singer's system and of prescription bottles found in the singer's room, it was not of excessive amounts.
Ultimately one is left to pause and wonder how did one of the world's most successful singers become so attuned to such heavy abuse of narcotics and how did the high ever come to replace the adulation of her talents and the joy she was once able to give us- perhaps there lies the answer, at least in a synthetic state the singer was able with a quick whiff to the nose once again able for a few moments to relive her grandness now that the audience had long moved on. How ironic they have come back and more now that she chose to make herself a martyr.
Bobby Brown busted drunk driving with .08 plus alcohol blood level.
Did Whitney Houston's boyfriend Ray Jr supply her with coke just before she died?
Whitney Houston casket photo: No evidence of leaker yet.
So who removed Whitney Houston's coke stash?
Whitney Houston: Coke head who drowned.
 Whitney Houston casket photo: So who exactly is this new leaker?
Breaking: Whitney Houston's ex Ray J is planning to leak sex tapes.
Whitney Houston casket photo: Why wont the Houston clan come clean over the leak?
Whitney Houston casket photo leaker. New culprit surfaces…
Whitney Houston's daughter is now officially engaged to adopted son.
Is Whitney Houston's daughter really dating her adopted son?
Whitney Houston casket photo leaker. New culprit surfaces…
Whitney Houston casket photo: Cissy no longer blames the funeral home.
Whitney Houston's daughter tells Oprah Winfrey she wants to be a singer.
Whitney Houston's sister Patricia Houston insinuates that Whitney was murdered.
Whitney Houston's daughter, Bobbi Kristina Brown plans to drop her father's name. Will it solve her problems?
Whitney Houston had just $29 000 in her bank account. So what happened?