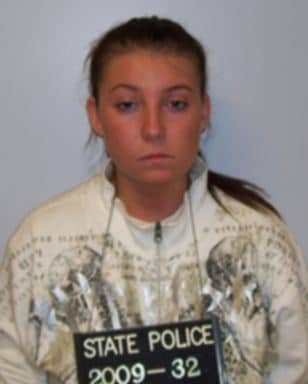 What compelled 26 year old Lisa Lavoie to once again reignite a liason with a now 18 year old boy whom she was first arrested for having sex with when he was only 15?
dailymail.co.uk: Lisa Lavoie, 26,a former teacher at Holyoke middle school, was caught after a probation officer made an unannounced visit to her home. He discovered the victim, now 18, hiding in Lavoie's closet.
At the time of her arrest Lavoie had been spared jail as the judge believed her not to be a sexual predator. Of course what is up for debate is had the gender been reversed it is almost certain the punishment would have been anything but lenient.
Nevertheless she pleaded guilty to statutory rape and was assigned a 5 year probation in 2011, but that it seems wasn't enough for the former teacher whom taught at Holyoke middle school, West Virginia, where she first met the boy when she decided to tempt fate by re-igniting liasons with the boy whom she was told to stay away from as part of her probation.
Her defense attorney argues that the boy had simply turned up at her apartment claiming he had no where to stay. Her attorney has offered that the ex teacher's drinking problems had made her susceptible to the boy, of course what may also be worth considering is the power aggrandizement that the ex teacher was almost quite aware of as she chose to allow the boy to enter her home. Also contestable is whether the ex teacher prodded the boy to reignite their liason or that he voluntarily turned up un announced at Lavoie's house when the probation officer discovered him by chance.
At the time of her initial trial, Judge Cornelius Moriarty offered the following:
'If I thought Lavoie was a manipulative sex offender likely to reoffend, my sentence would be very different,' he said.
'But I frankly do not believe that she is anything of the sort.'
At present bail has been set at $25 000 cash bail.