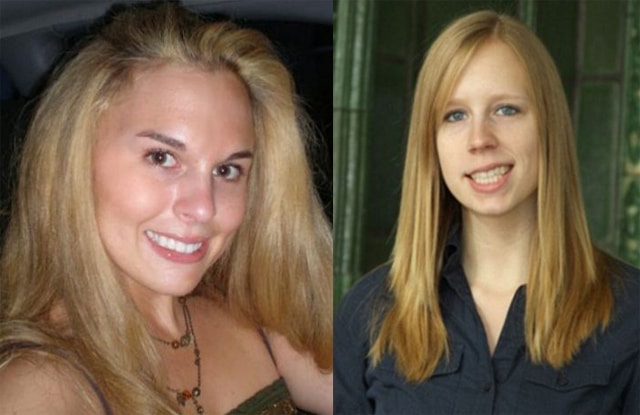 Can you please keep the 'orgasms' down…!
Oh dear. Lindsay Blankmeyer, a former Stonehill college student is seeking a $150 000 suit against her former school after alleging that she was driven to despair and suicidal depression  pursuant to living with her former college room mate Laura Sidia. Blankmeyer argues that during the entire time she was exposed to the trauma of living with Sidia who had a pernicious sexual appetite the school (coincidentally Catholic) was 'derelict' with assisting her.
Said her attorney Eric Broutman: "What should have been one of the happiest times in her life was turned into a tragedy."
Tragedy? Hmm…
Reports gothamist:  In the lawsuit, Blankmeyer says she complained to her resident advisor about the roommate situation, describing Sidla's "inconsiderate and disrespectful" behavior in a memo: "I am always looking to myself and constantly agonizing over what I could be doing wrong," she wrote. "I am not sure what I can do anymore." But she says she was unsuccessful in her attempts to persuade school officials to force her roommate to move out or to give her an acceptable private room.
School spokesperson Kristen Magda has offered the following in response to Ms Blankmeyer's suit: "responded swiftly and professionally to the concerns of the student in this case, seeking to help resolve the matter." After mediation failed, Magda says Blankmeyer "was then presented with multiple options for housing on campus, including a private room. The College also made special arrangements for the student to complete her degree while living at home. At no time did the student notify College staff that her concerns involved sexual activity by her roommate."
The moral of the lesson? All those here for an education and no play step to the left. All those here for a sex expedition, amazing social calendar and as little homework they can get away with step to the right where you will be teamed up with an appropriate member from the new incoming school body.,,,geesh.
A history of the world's worst room mates. – Scallywag & Vagabond