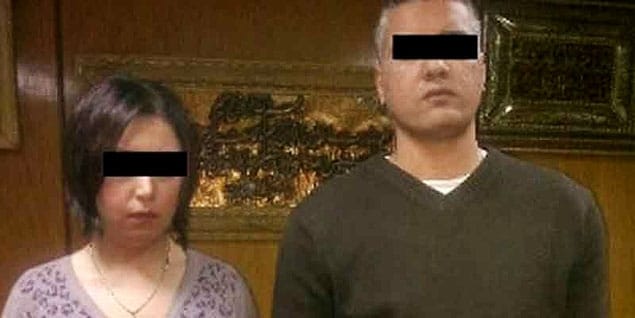 Bon chic! The things being advertised on Facebook.
Egyptian authorities have arrested a local couple after facebook postings the couple had made caught their attention. According to the husband and wife who had advertised spouse swapping and orgies at their Cairo apartment, a sudden tightening of their financial resources had incited them to start a facebook page seeking willing couples to participate in exchange for a fee.
It is also said that the 30 year old husband when he is not running his swinger parties works at a local accountancy office which could possibly the notion that most accountants are boring. His similarly aged wife was a housewife who when occasion would permit would like to entertain, ahem, at home.
To date the wife admits that she had been offered up to 3 different occasions by her husband in exchange for money. Apparently the couple had caused a stir after having become a favorite destination page on facebook (can anyone guess why?) which eventually led to authorities investigating the matter as a prostitution racket.
Said Brigadier General Omar Abdel-Aal, Director, Immoral Anti-Crimes Department, Giza Security Department : "Investigations were initiated after complaints were made.'
Reflects emirates247 where this story is sourced from: Extra-marital sex is generally frowned upon in Egypt, although couples go ahead with it after obtaining informal marriages, and could lead to prostitution charges.
Hmm. Have you been immoral lately?