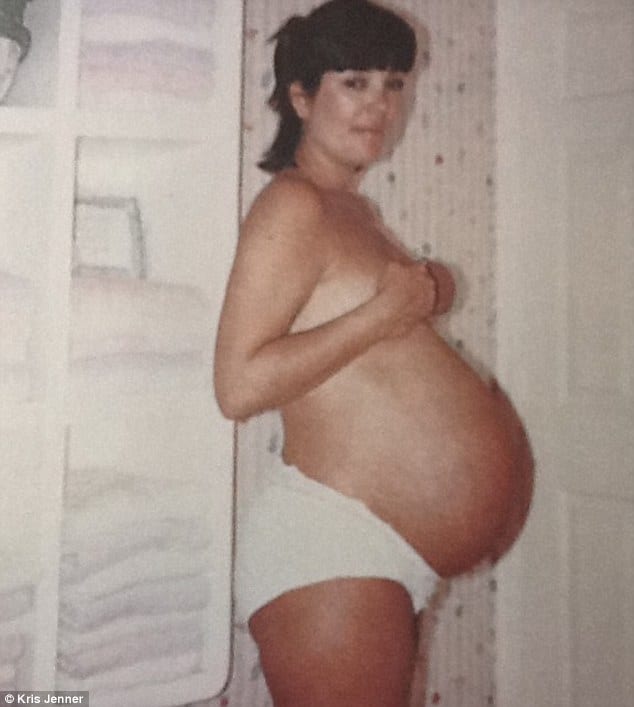 Kids, what I would give to prance around the living room like a pregnant hussy. But I'll just have to watch from the sidelines as our consummate media whore, Kris Jenner (she's the one that gave birth to the three legged horn beast: Kim, Kloe and Kourtney Kuntdashian) goes to bat with her latest foray, simply titled: 'Once a media whore, always a pregnant media whore.'
In wanting to wish her bundle of joy Rob Kardashian a stellar happy birthday, momma beast took it upon herself to share amongst friends her Celeb buzz blog picture of her pregnant with Rob back in 1987. And that's before Demi Moore had the cahootas to do it on Vanity Fair some time later.
Writes momma beast: 'Happy 25th birthday to my wonderful, handsome son, Rob!!
'Rob, you are the best son a mother could ask for and you make me proud every day. I love you so much!!'
Kids- don't you wish your momma went around in her spandex gear hustling images of you in embryo form to the delight of the greater world? I know I do…hawt bixch.