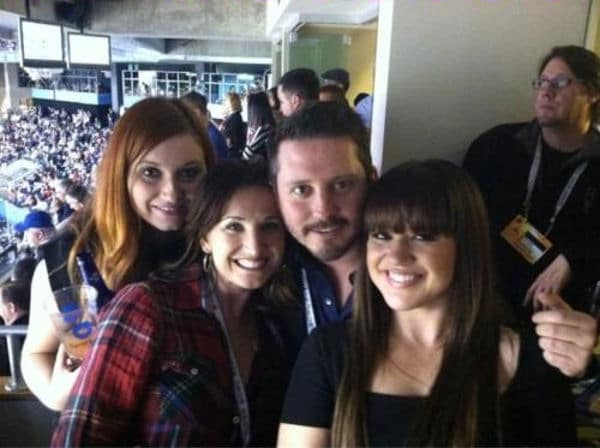 Kelly Clarkson & boyfriend going turkey hunting on 30th birthday
Kelly Clarkson's secret dates – how she got away with it
After years of being single, Kelly Clarkson is officially off the market! The winner of American Idol who was famous for her Alanis-esque songs such as "Never Again" and "Since U Been Gone" is rumored to be dating Brandon Blackstock, CEO of Starstruck Management Group and son of Narvel Blackstock (who also happens to manage Kelly and is the husband of Reba McEntire). Brandon Blackstock also oversees much of Blake Shelton's career.
The two have been spending quite a bit of time together, most recently side by side at Grammy afterparty hosted by InStyle. Before that, the two were seen exchanging flirty tweets over several months – see @bblackstock.
A source close to Clarkson tells us she "couldn't be happier" and that it's "been a long time coming." Kelly also recently confirmed this news in a new interview with Toronto radio station CHFI 98.1.
Of Blackstock, Kelly says: "He understands my work and how much I work and i understand his stuff."
Kelly's previous boyfriends include former Evanescence member David Hodges, and tour-partner Graham Colton. Blackstock was previously married to wife Michelle with whom he has two children. The pair filed for divorce last year.
You can catch Clarkson appearing on NBC's 'The Voice' tonight and every Monday night until March 26th.