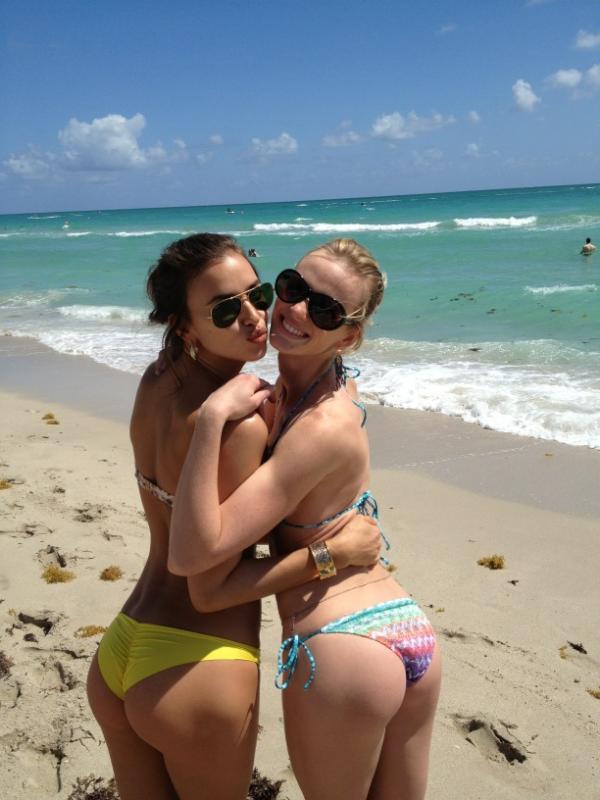 This spring break make sure to catch the action where it really matters….
Where can I go when I am a supermodel and tweet cute pictures of me slumming with other hawt supermodels in next to nothing bikinis?
Ahh dear, spring break is finally here which means it's time to gawk at our collective super heroes as they get out of their fur trimmed yummies and swap into their itty bitty bikinis at Miami's South Beach. Not that you and I particularly mind….
huffpo: Anne V. and her fellow Sports Illustrated swimsuit girl, Irina Shayk, headed to Miami on Friday to celebrate Anne's 26th birthday, splashing in the waves and hanging out with girlfriends at Soho House. "We are booty shaking with miss Shaykie herself!" Anne tweeted exuberantly.
If only you could be a super model too? Unless of course you already are one….